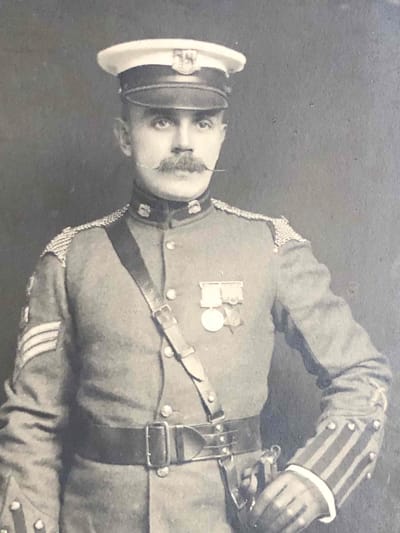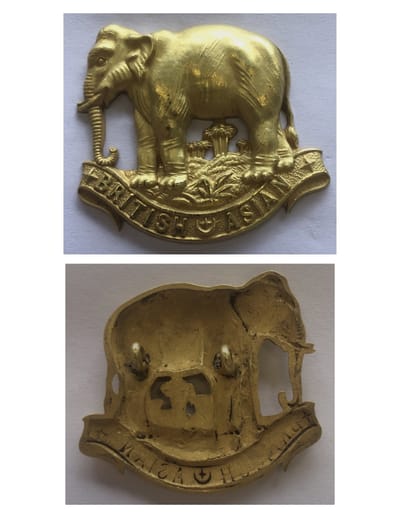 The headdress and collar badges of 'A' (British Asian) Squadron are as described for the headdress badge by Kipling & King (KK) with the badge reference number:
'Depicted a large (Asian, short-eared) Elephant with a palm-tree background and a scroll at the base inscribed British Asian, the two words divided by a star and crescent. In brass' (KK 1373).
The 'A' Squadron headdress badge is shown being worn with matching collar badges in Figure 208.
Figure 208: Portrait photograph of the 'A' Squadron (British Asian) Other Ranks' headdress badge (KK 1373) and matching collar badges being worn by Squadron Sergeant Major C. H. Cooke circa 1905-1909.
A genuine 'A' Squadron (British Asian) Officer's headdress badge in die cast gilt is shown in Figure 209.
This headdress badge is of exceptional quality and has loops which lack feet.