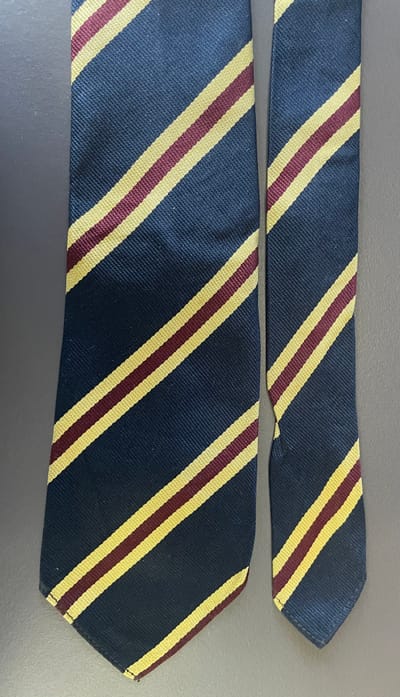 The King Edward's Horse Old Comrades Association held their first annual reunion in 1919 and these continued until the last in 1972. Branch gatherings were also held in Argentina, South Africa and Australia.
A King Edward's Horse Old Comrades (Senior and Junior) Annual Bulletin was first produced in 1933. The Annual Bulletin contained a member's contact list and ran until Bulletin 39 in 1972.
The first Reunion dinner of the King Edward's Horse was held on the 1st August 1919 at the Holborn Restaurant in London and the menu card (shown on the following page) is signed by several of the attendees including Colonel Lionel James CB DSO and Major Sir Ralph D. Furse KCMG DSO and Bar.
The accompanying photograph is of a King Edward's Horse regimental tie worn for occasions like the reunion dinners.