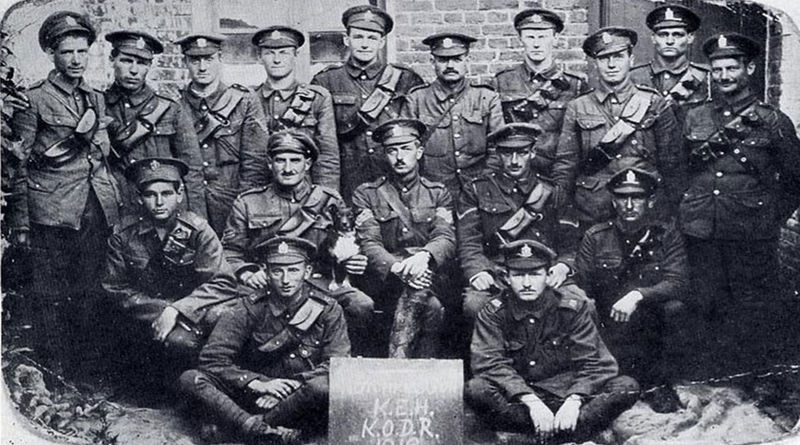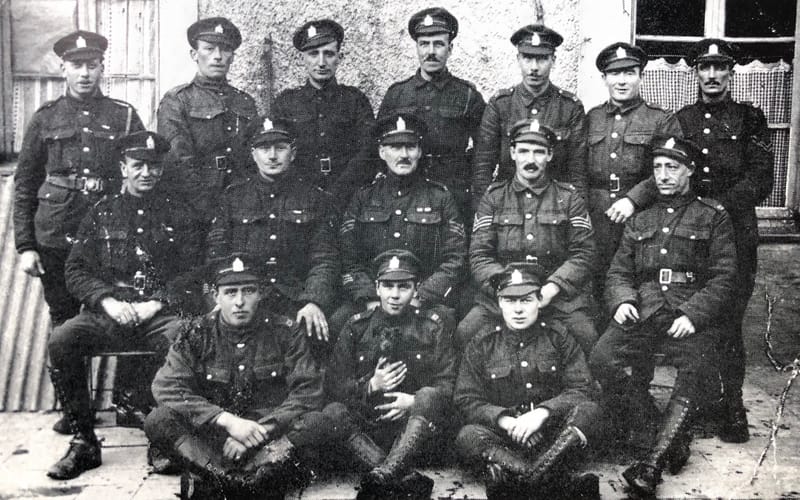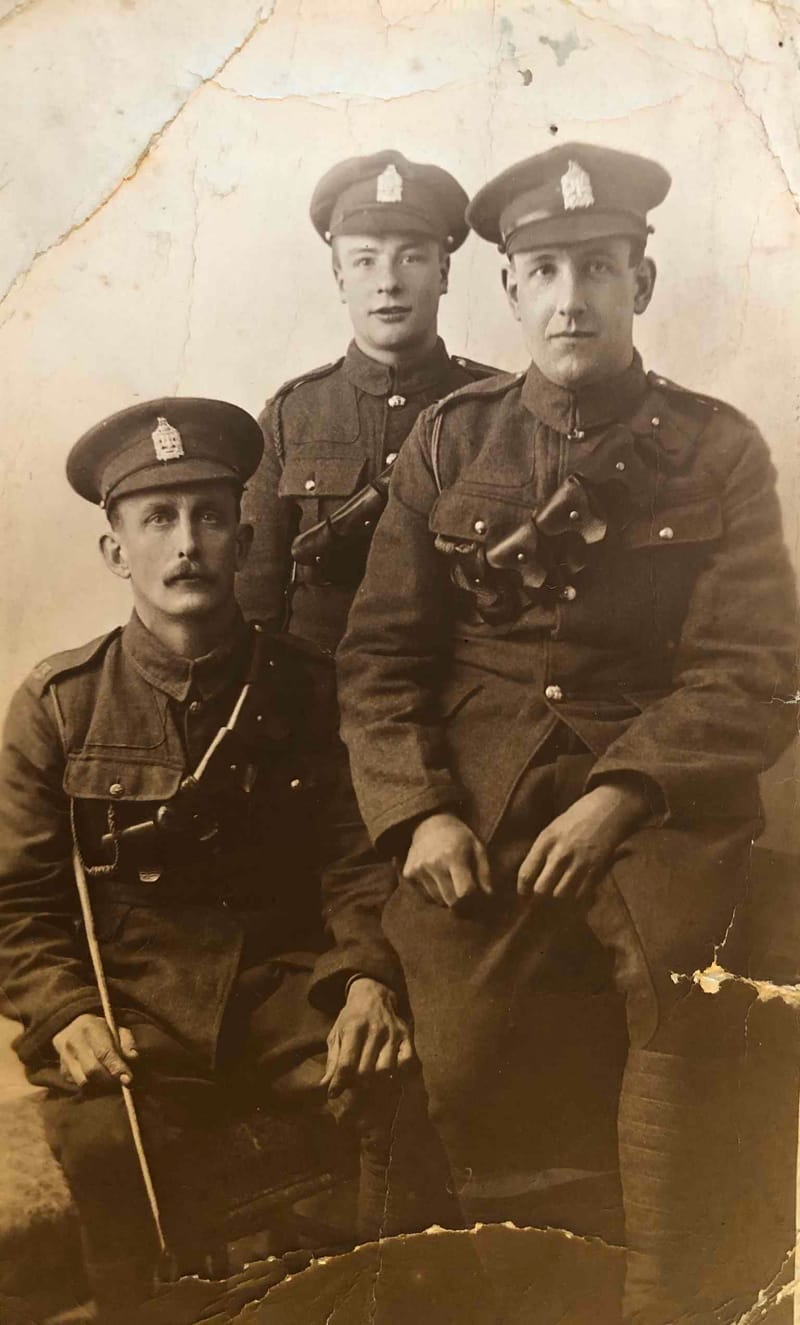 The three Squadrons and Regimental HQ was concentrated at Valhuon as IV Corps Cavalry Regiment on 1st June 1916 (Figure 22). The Regiment moved to XVIII Corps on 17th July 1917 returning to IV Corps in November 1917.
Figure 22: King Edward's Horse Hotchkiss Gun Team at Valhuon June 1916. Named to Alexander, Watts?, Rees/Reeves?, Smith, Johnston, Pristley, Mathieson, O'Connor, Molloy, Ferreira, Willis, MeVoy, Watts?, McCracken, - and Sadler. The figure seated second from left has since been identified by his grandson Robert Cruickshank as Private Alfred Isidore Capper) (The King Edward's Horse Senior and Junior Old Comrades' Association Bulletin. 20: 22, 1953).
The Regiment then moved to Italy on 15th December 1917 joining XI Corps.
On 16th March 1918 the Regiment moved back to France with XI Corps.
In May 1918, 'A' Squadron stayed with XI Corps, while 'B' Squadron went to I Corps and 'C' Squadron to XIII Corps (moving to XIII Corps in October 1918). (Figure 23).
Figure 23: 4th Troop of 'C' Squadron in France in December 1918. Captioned with - back row from left: 3rd Barton, 4th Charters, 6th Tetley and 7th McCormack. Centre row: Milroy, Fisher, Roberts, Wooding and Glasspool. Front row second from left: Barton? The Trooper far left in the back row wears a ribbon for a gallantry decoration as does the Trooper far left centre row and the Sergeant next to him. The Sergeant in the middle of the centre row wears two gallantry medal ribbons and a brass wound stripe on his lower left forearm of his tunic. Great War service medals and ribbons were generally not worn until late 1918 for the 1914/15 Star and later for the additional Great War medals. (
The King Edward's Horse Senior and Junior Comrades' Association Annual Bulletin
. 19: 13, 1952). Figure 24: Several Privates of the King Edward's Horse circa 1914-18.