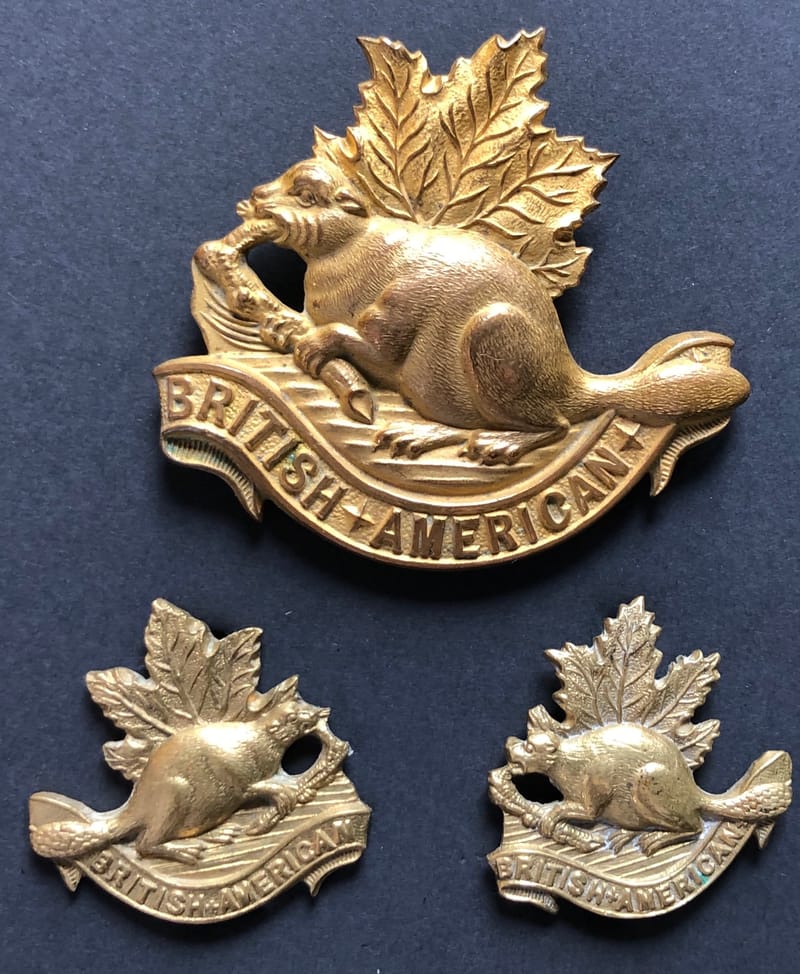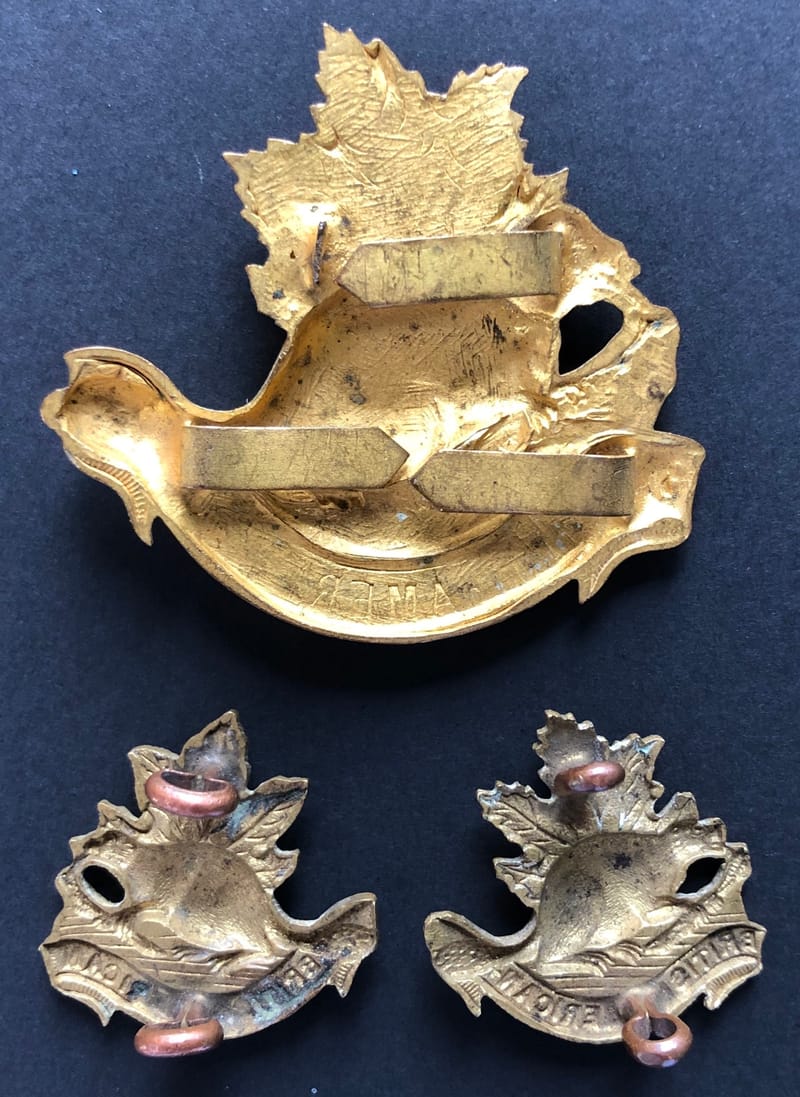 Figures 211-212 shows the front and rear of a genuine 'B' Squadron Officer's headdress badge with matching pair of collar badges. The Officer's headdress badge is semi die-cast gilt with three blades remaining from the two sets of attaching blades. One set of blades is located at the base of the maple leaf and the other at the ends of the title scroll. The edges of the maple leaves on this badge are sharp and finish at distinct points and the vein details are very crisp.
Figures 211-212: Front and rear images of a genuine example of a 'B' Squadron (British American) Officer's headdress badge (KK 1374) in gilt with three of the four original blades to the rear with matching collar badges in gilding metal.
The 'B' Squadron (British American) beaver collar badges are die-struck in gilding metal with copper loops positioned north-south.