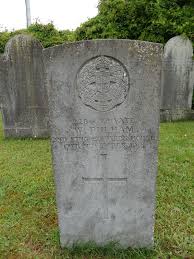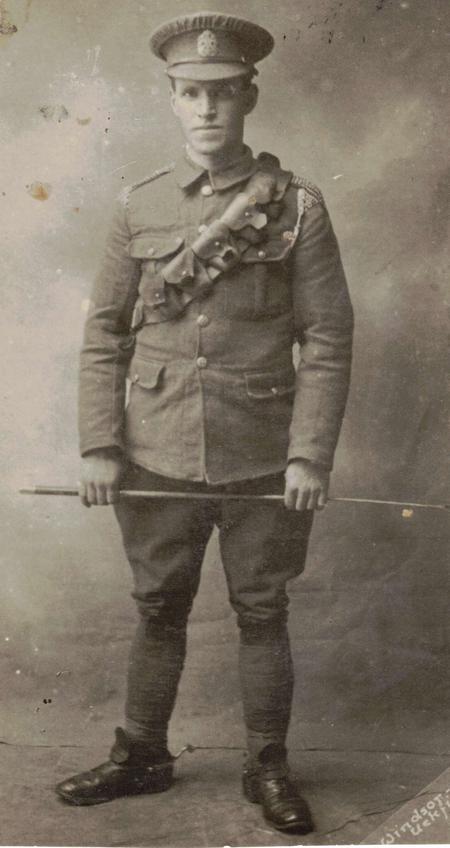 PATTEN S. L. 1741. KIA 1/07/1916 buried in Euston Road Cemetery.
PIGGOTT, Arthur Vincent. Lieutenant named in Figure 161.
POULAIN, Paul Bernard. Private. Born in London. Named in a photograph with other Troopers of the 2nd KEH. Aged 21 in the Royal Fusiliers 2248 then transferred to the Labour Corps 319419 after being injured in a raid circa 1916/17. Family holds medals and copy of photograph shown in Figure 164.
PULHAM, W. 2284. Private. Died in service 17/11/1918. Gravestone is located in the Kilkenny (St. John) Church of Ireland Cemetery, Ireland.QUINN, William. 1447. KIA 27/11/1915 aged 27. Born in 1888 in Cranstaw, Berwick, Northumberland, UK the son of Edward and Margaret Quinn of Windywalls, Kelos, Roxburghshire and commemorated on the Ploegsteert Memorial, Belgium. Portrait photograph in 2nd KEH uniform courtesy Imperial War Museum.