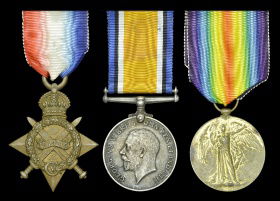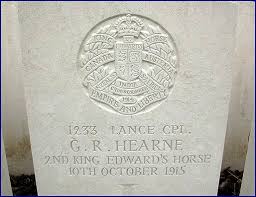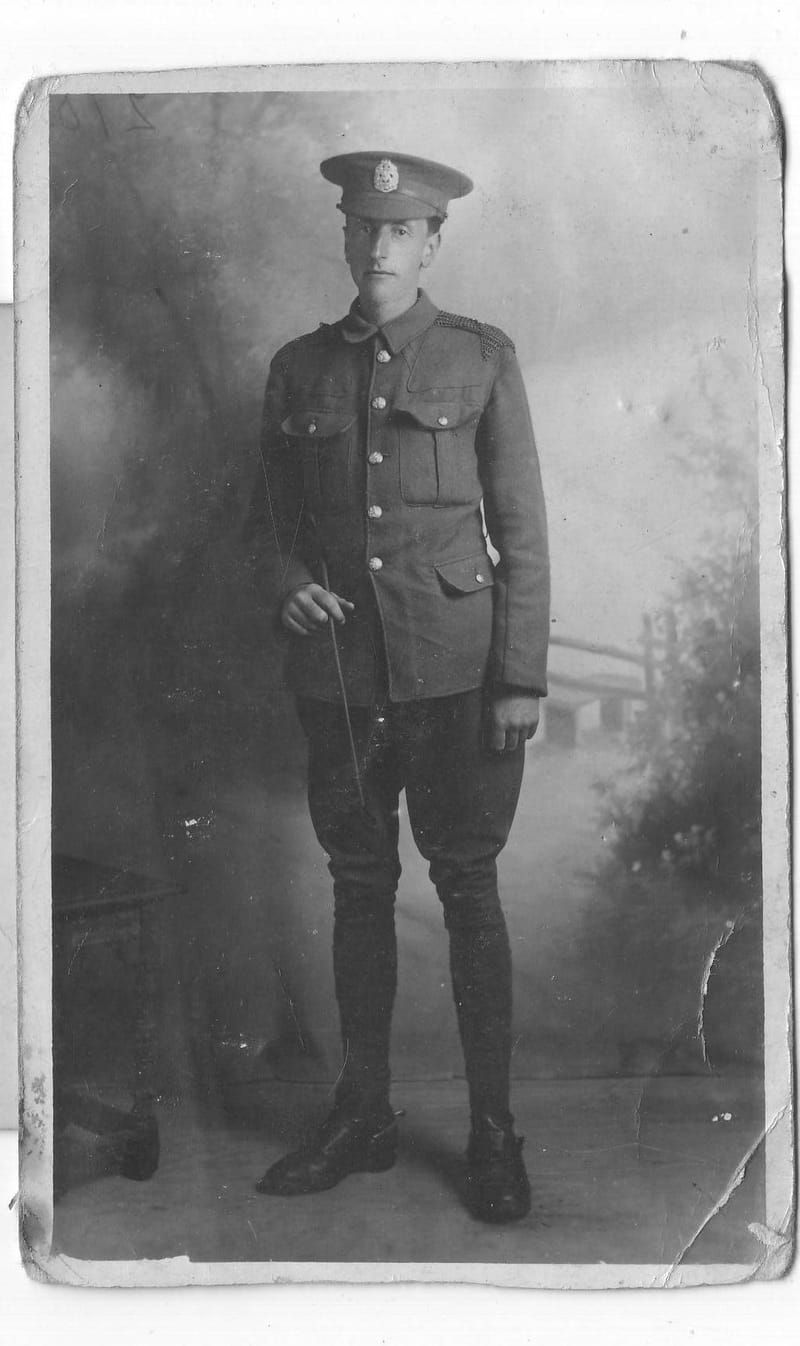 EDLINGTON, Charles J. 766. Serjeant. KIA 16/02/1917.
EVANS Herbert N. 1050 Corporal. Discharged 31/08/1918.
EVERETT, Raymond Charles Second Lieutenant, Captain
EVETTS, Hubert. 176. Private. Discharged 12/03/1919.
FARRELL, John V. 1310. Private
FARRER-BROWN, Y. 1080. Lance Corporal, Second Lieutenant 51st Battalion, Middlesex Regiment.
FEILING, Reginald E. 144. Acting Warrant Officer Class 2. Commissioned 2KEH 1/10/1915.
FERRARIS, John E. 1133. Private. Commissioned 2KEH 1/10/1915.
FINCH, James W. 17. Serjeant, Warrant Officer Class 2 Tank Corps 302774, Warrant Officer Class 2 Northumberland Fusiliers 61293
FINNEY, Alexander. 61187. Private - Northumberland Fusiliers 112091, Tank Corps 302803
FISHER, Alwyn George Edmond. 1006. Private, born in the UK and KIA 25/05/1915 aged 31 at the Battle of Festubert. Commemorated on Le Touret Memorial, France.
FOARD, Frederick. 1601. Private. Discharged 20/04/1919.
FOOT, Thomas M. 1717. Private. Discharged 14/09/1916.
FORBES, Stuart Hugh. 1762. Private. Commissioned 21st Battalion London Regiment 25/06/1918.
FORREST, Harold Archibald. 940. Private H. A. Forrest, King Edward's Horse, later Lancashire Fusiliers. 1914-15 Star (940 Pte. H. A. Forrest. K. Edw. H.); British War and Victory Medals (940 Pte. H. A. Forrest. K. Edw. H.). Harold Archibald Forrest was born in Streatham in 1889 and attested for General Service on 4 September 1914, giving his profession as Assistant Riding Master. He served during the Great War with 2nd King Edward's Horse on the Western Front from 5 May 1915, and, having subsequently transferred to the 2nd Battalion, Lancashire Fusiliers, was discharged on account of wounds on 9 August 1918 (entitled to Silver War Badge). He died in Rochford, Essex in 1948. Medals sold by Dix Noonan Webb UK at auction July 2017.
FRASER, Ernest. A. 1727. KIA 1/07/1916 and commemorated on Thiepval Memorial.
FRASER, Guy Basil Captain, Captain Head Quarters No 1 Training Group Royal Air Force.
FULLER, Albert. 1078. Private. Discharged 14/12/1918.
FULLER, Charles. 1007. Corporal. Commissioned 3rd Battalion, Manchester Regiment 24/10/1916.
GALBRAITH, Lawrence. 1906. Serjeant. Attached King's African Rifles.
GALE, Edgar G. 972. Private. Discharged 13/02/1919.
GARLAND, Charles R. 932. Private. Commissioned Yorkshire Dragoons 15/08/1916.
GEDDES, Evans J. 134. Private. Commissioned 13th Battalion Welsh Regiment 12/03/1916.
GEORGE, Edward R. 957. Private. Commissioned Royal Engineers 15/2/1916.
GIDWELL, John. 463. Private, Serjeant Lancashire Fusiliers 45473.
GODSMARK, Harry S. 992. Private. Discharged 10/02/1916.
GORDON, William. 1783. Private, Private 25th Indian Cavalry, Second Lieutenant Indian Army Reserve of Officers.
GOULD, John R. 1008. Private. Commissioned 2KEH 1/10/1915. Second Lieutenant then Major Royal Air Force.
GRAHAM, Malcolm H. 977. Private. Commissioned Royal Garrison Artillery 6/07/1916.
GRAINGER, E. 1098. Private, Private Military Mounted Police.
GREEN, Mathu. 1621. Private, Lance Corporal then Second Lieutenant Machine Gun Corps 22979.
GREENLAND, . Serjeant. Awarded Croix de Guerre.
GREENWAY, Thomas. 1134. Private, Private Tank Corps 302864, Private Northumberland Fusiliers 61289
GROSVENOR . Lieutenant 'C' Troop photographed at Woodbridge 1914. Photograph on www.ukphotoarchive.org.uk