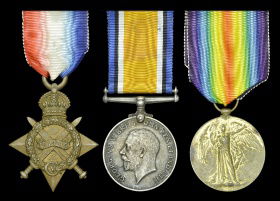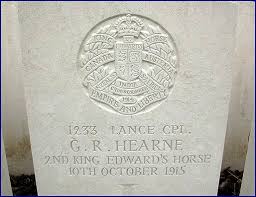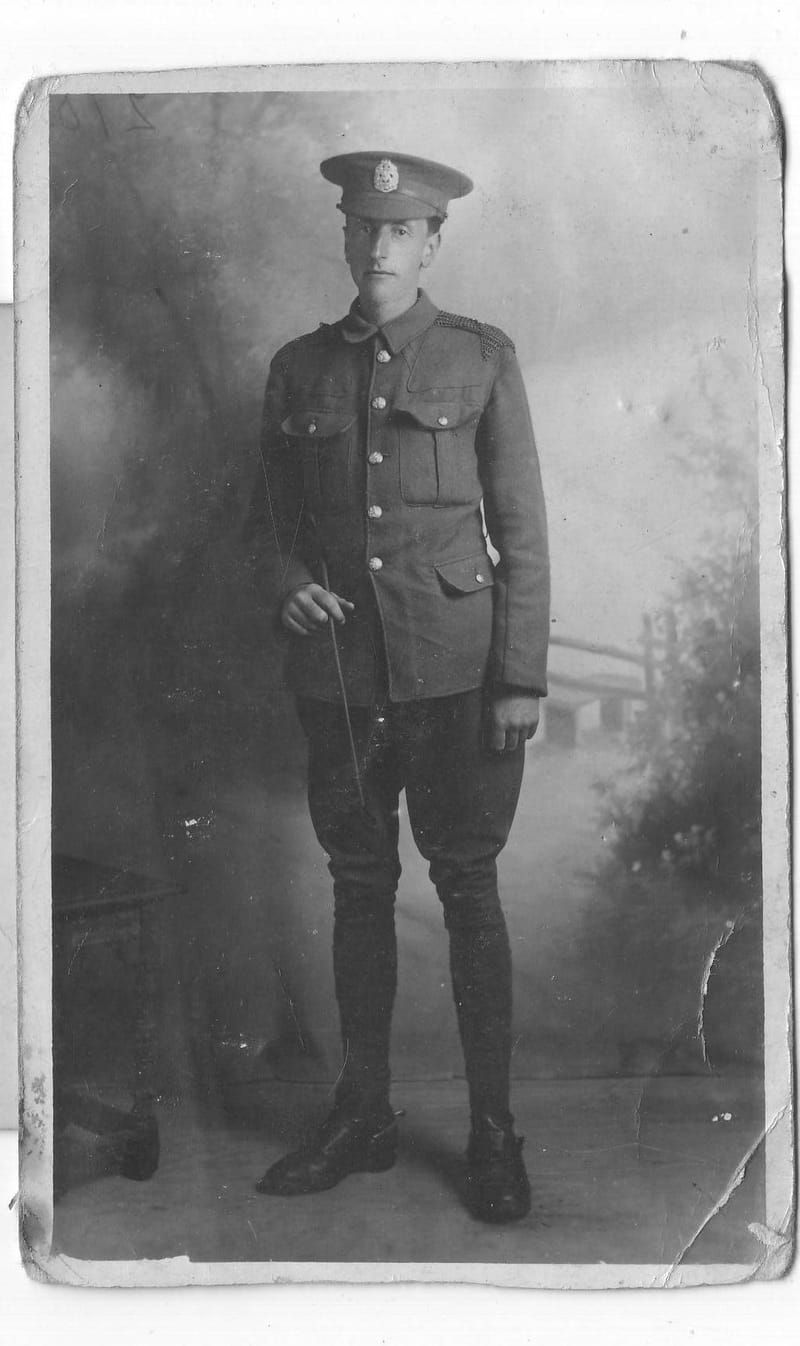 EVERETT, Raymond Charles Second Lieutenant, Captain
FARRELL, John V. 1310. Private
FARRER-BROWN, Y. 1080 Lance Corporal, Second Lieutenant 51st Middlesex Regiment
FINCH, James W. 17. Serjeant, Warrant Officer Class 2 Tank Corps 302774, Warrant Officer Class 2 Northumberland Fusiliers 61293
FINNEY, Alexander. 61187. Private - Northumberland Fusiliers 112091, Tank Corps 302803
FISHER, Alwyn George Edmond. 1006. Private, born in the UK and KIA 25/05/1915 aged 31 at the Battle of Festubert. Commemorated on Le Touret Memorial, France.
FOOT, Thomas M. 1717. Private. Discharged 14/09/1916.
FORBES, Stuart Hugh. 1762. Private. Commissioned 21st Battalion London Regiment 25/06/1918.
FORREST, Harold Archibald. 940. Private H. A. Forrest, King Edward's Horse, later Lancashire Fusiliers. 1914-15 Star (940 Pte. H. A. Forrest. K. Edw. H.); British War and Victory Medals (940 Pte. H. A. Forrest. K. Edw. H.). Harold Archibald Forrest was born in Streatham in 1889 and attested for General Service on 4 September 1914, giving his profession as Assistant Riding Master. He served during the Great War with 2nd King Edward's Horse on the Western Front from 5 May 1915, and, having subsequently transferred to the 2nd Battalion, Lancashire Fusiliers, was discharged on account of wounds on 9 August 1918 (entitled to Silver War Badge). He died in Rochford, Essex, in 1948. Medals sold by Dix Noonan Webb UK at auction July 2017.
FRASER Ernest. A. 1727. KIA 1/07/1916 and commemorated on Thiepval Memorial.
FRASER Guy Basil Captain, Captain Head Quarters No 1 Training Group Royal Air Force
GALBRAITH Lawrence. 1906. Serjeant. Attached King's African Rifles.
GIDWELL John 463 Private, Serjeant Lancashire Fusiliers 45473
GORDON William 1783 Private, Private 25th Indian Cavalry, Second Lieutenant Indian Army Reserve of Officers
GRAINGER E. 1098 Private, Private Military Mounted Police
GREEN Mathu 1621 Private, Lance Corporal then Second Lieutenant Machine Gun Corps 22979
GREENLAND . Serjeant. Awarded Croix de Guerre.
GREENWAY Thomas 1134 Private, Private Tank Corps 302864, Private Northumberland Fusiliers 61289
GROSVENOR . Lieutenant 'C' Troop photographed at Woodbridge 1914. Photograph on www.ukphotoarchive.org.uk