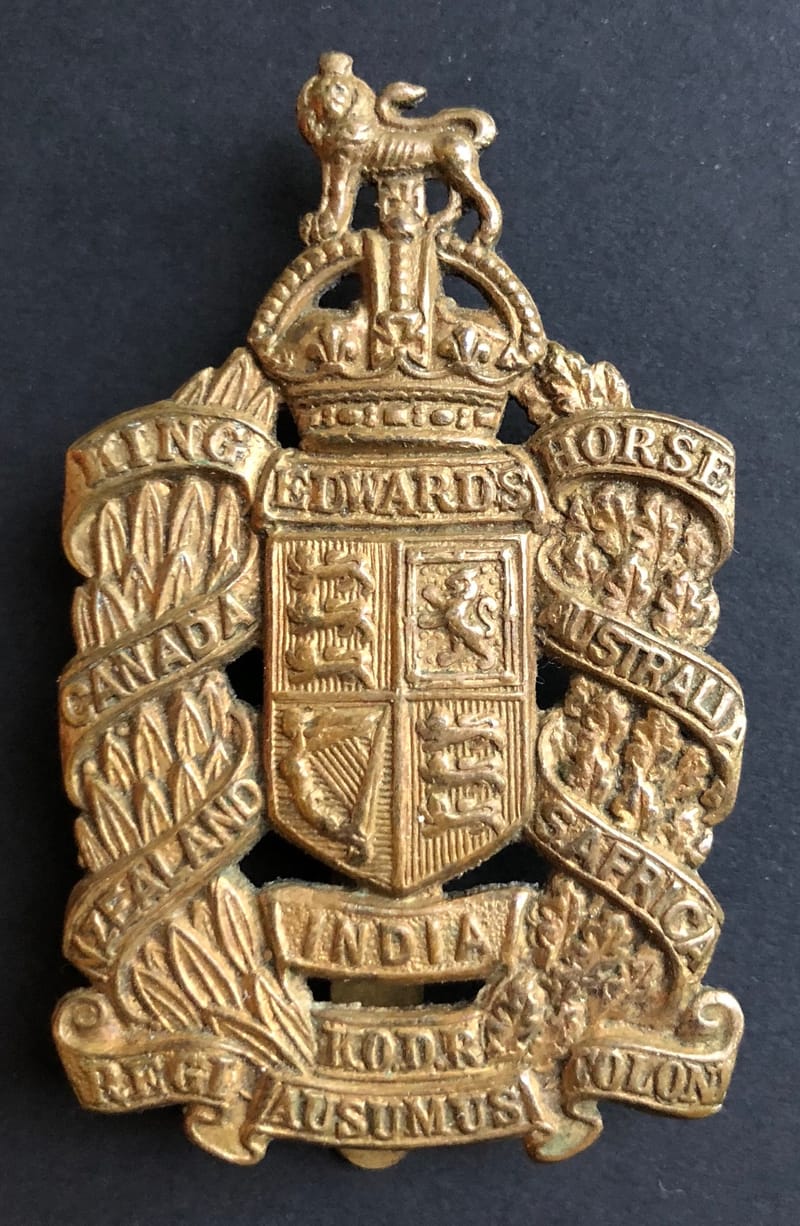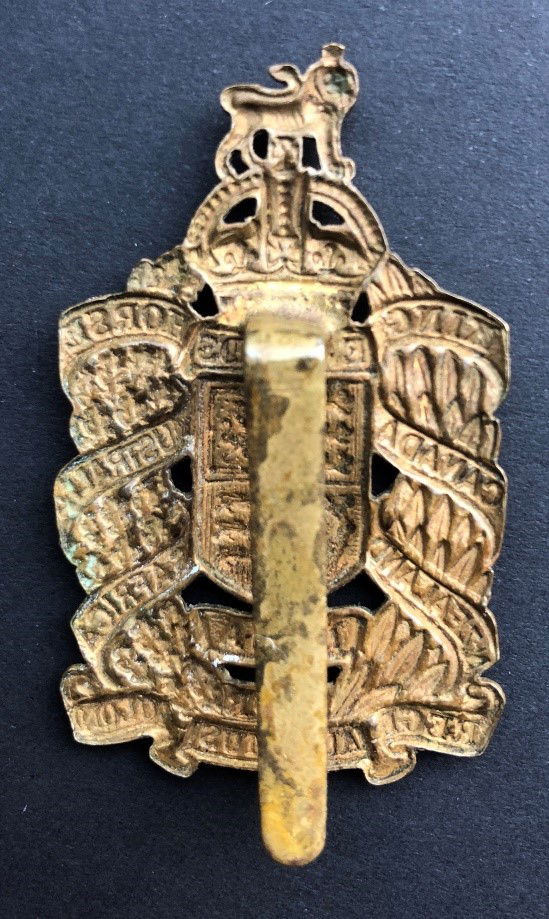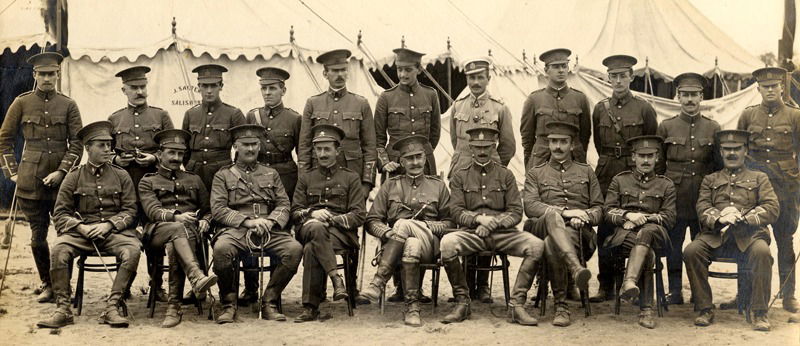 There are variants of the King Edward's Horse headdress badges which bear the spelling of the Latin word Adsumus (translated to English as 'Here we are') as Ausumus as shown in Figures 3723-374.
Figures 373-374: A genuine King Edward's Horse Other Ranks' headdress badge in gilding metal with a rounded King's Crown (KK 1508) and crimped slider with variant Ausumus spelling circa 1916-24.
Examination of the group photograph of King Edward's Horse Officers shown in Figure 375 shows that both bronze and gilding metal headdress badges (KK 1507 likely) were worn.
Figure 375: A group of King Edward's Horse Officers at camp near Salisbury Plain in 1914 (Peter Nemaric collection).
An Other Ranks gilding metal version of KK 1508 with a slider that has had its front surface painted bronze has been brought to my attention and this is likely to be a field conversion for an Other Rank commissioned in the field.