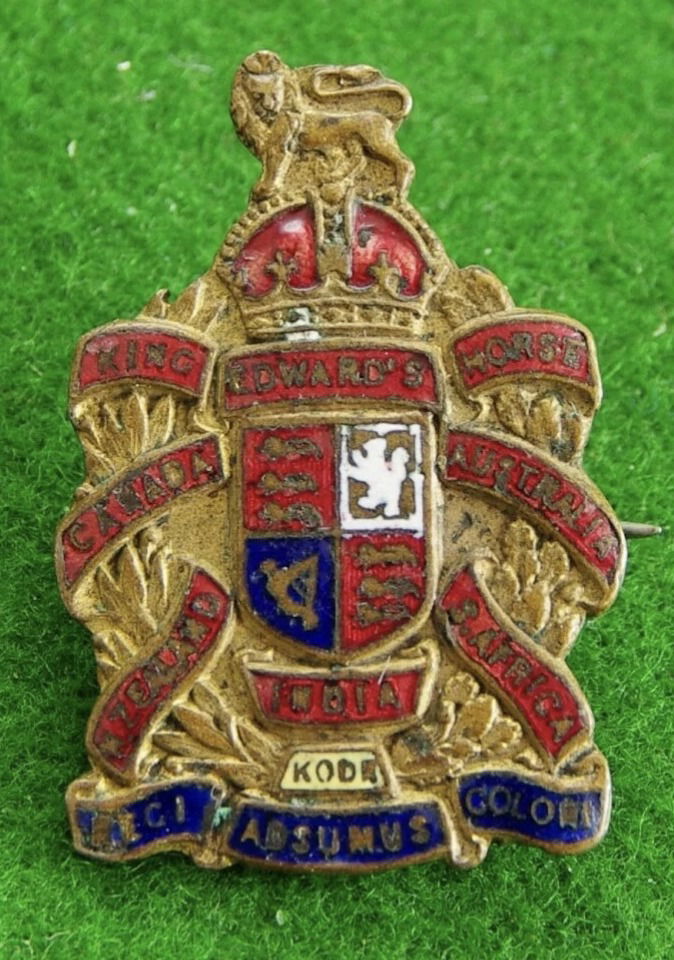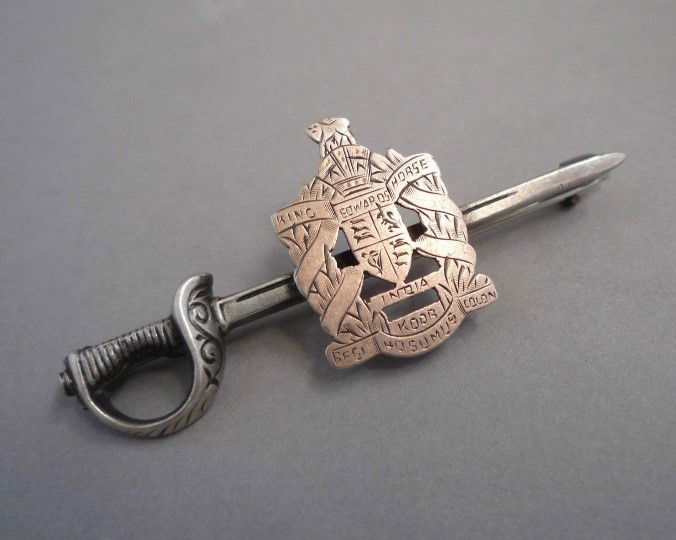 Several different examples of King Edward's Horse sweetheart badges have been noted. The most commonly encountered are enameled versions of a scaled down headdress badge with brooch fittings as per the example in Figure 415. This particular example was sold with the British War medal of Serjeant John Clare Newland Eastick.
Figure 415: A King Edward's Horse enamel sweetheart badge with brooch fitting.
Another sweetheart badge with this version a sterling silver miniature King Edward's Horse headdress badge mounted on a sword as shown in Figure 417.
Figure 417: A sterling silver King Edward's Horse enamel sweetheart badge fitted to a sword with brooch fitting made by Atkin Bros in Sheffield.