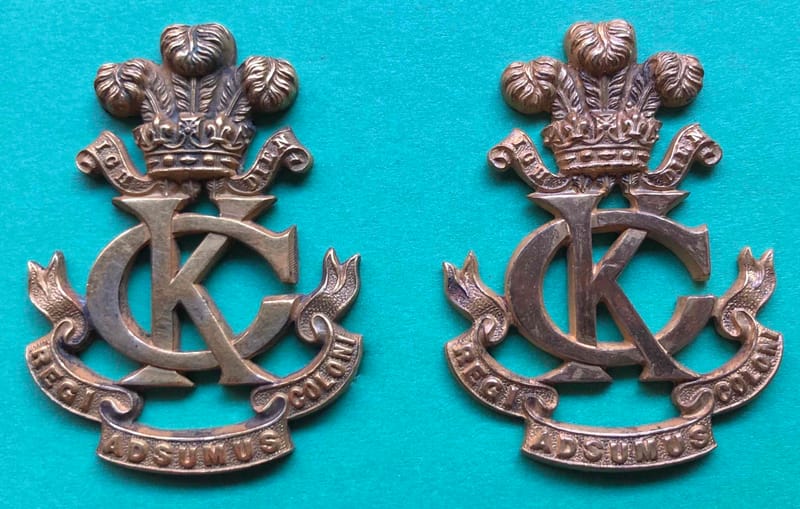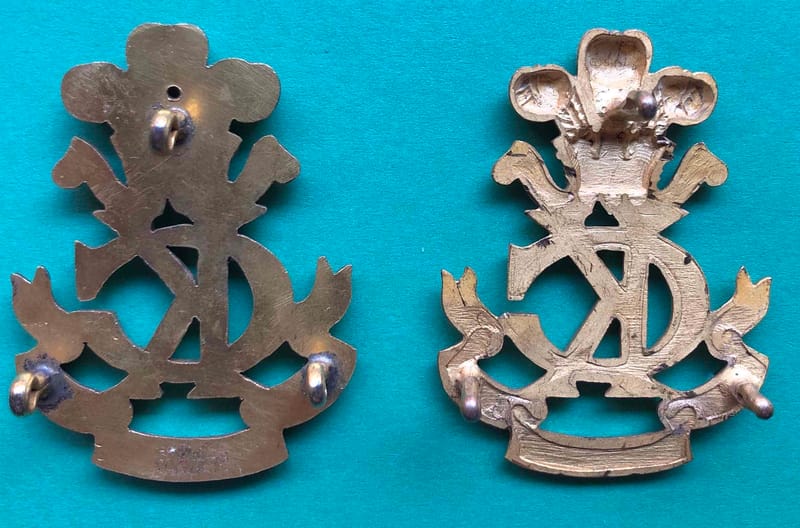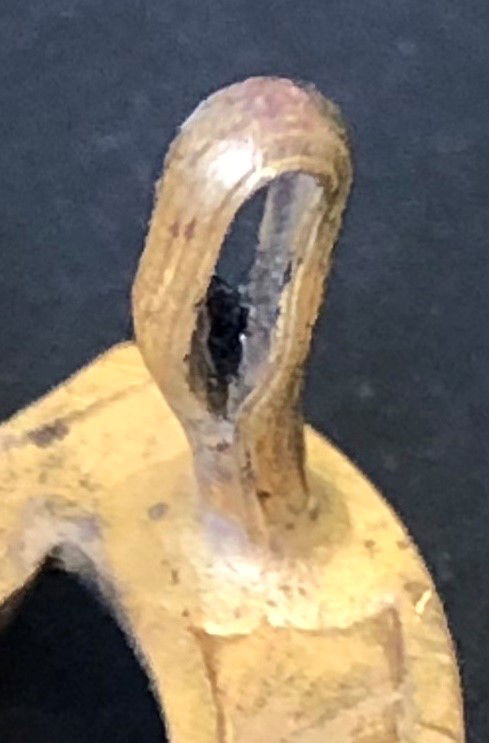 Two different examples of genuine second pattern Regimental Officer's headdress badges in gilding metal are shown in Figures 190-192. The first badge is gilt, die cast with a semi-flat back, the other gilt, die cast with a flat back. They have three loops with one behind the centre of the Prince of Wales's plumes and the other two positioned east-west at the ends of the Regimental motto scroll. The loops are also gilt and lack feet. The badge with the semi-flat back and pinched loops was part of a display set made by Firmin of London. The badge with the flat back other is presumably from another manufacturer.
Figures 190-192: A pair genuine second pattern Officer's Regimental King's Colonial headdress badges (KK 1371) in cast gilding metal, one with a semi-flat back and the other a flat-back with three gilding metal loops.
All the second pattern Regimental badges that have established as genuine Officer's or Other Rank's headdress badges over the past ten years have been of the same size, loop positioning and gilt finish as the badges shown in Figures 190-192 and 193-195.