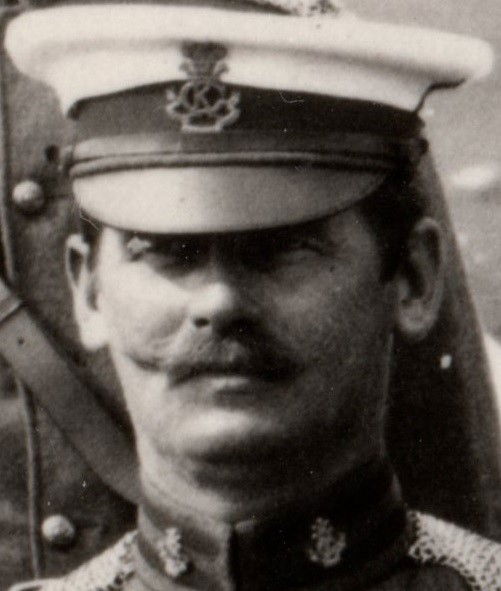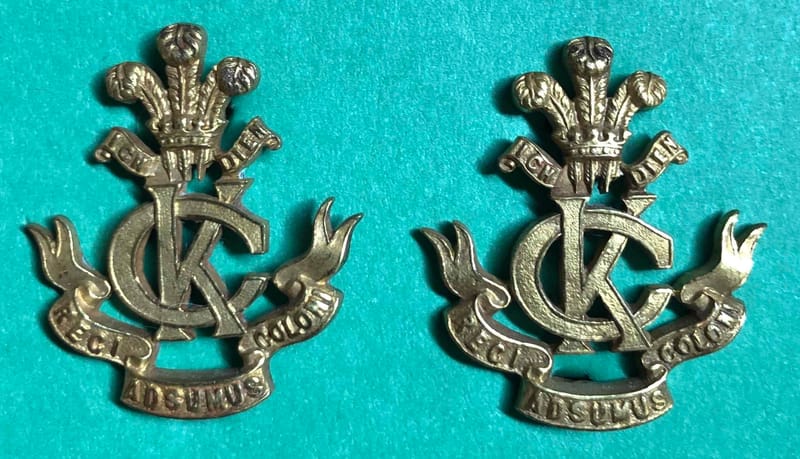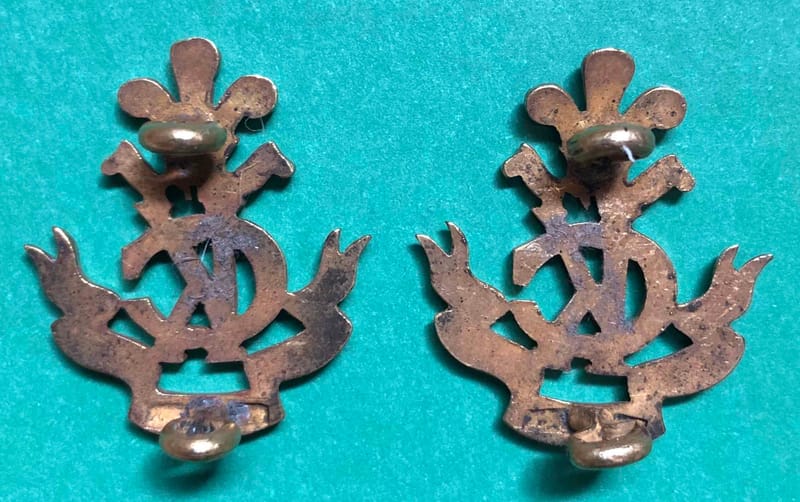 On formation in 1901 until 1910 the Officers of the King's Colonials wore pairs of second pattern Regimental collar badges in gilt (Churchill and Westlake Ref No 115). These collar badges are a smaller version of the second pattern, Regimental headdress badge (KK 1371) worn with the Officer's Full Dress and Undress uniform. These collar badges bear the Prince of Wales feathers atop inter-twined the letters KC above the motto.
Figure 277: Close-up image of the second Regimental Pattern Officer's headdress badge (KK 1371) and matching pair of collar badges from the group photograph in Figure 229.
These Officer's gilt, collar badges are semi-die cast with a flat back apart from an indent at the bottom of the Regimental motto scroll. One of collar badges has gilt loops and the other copper loops both positioned north-south.
Figures 278-279: Font and rear images of a pair of second pattern Regimental Officer's collar badges (Churchill and Westlake Ref No 115) semi-die cast in gilt.