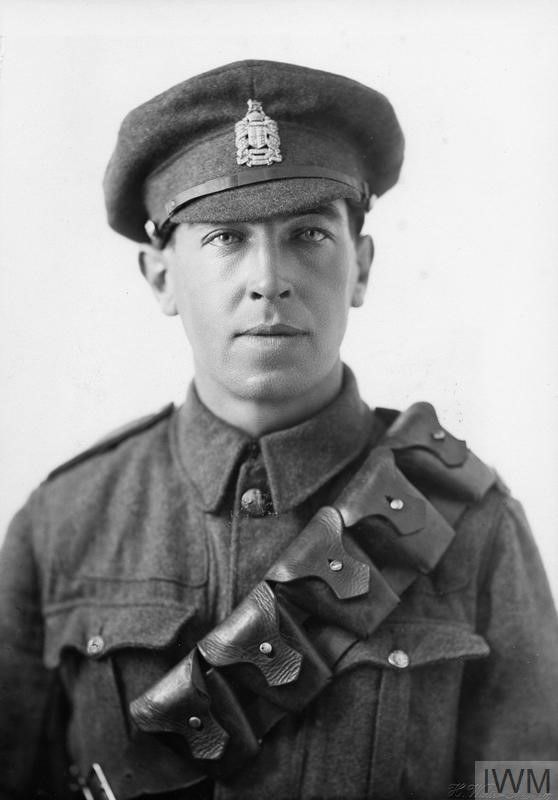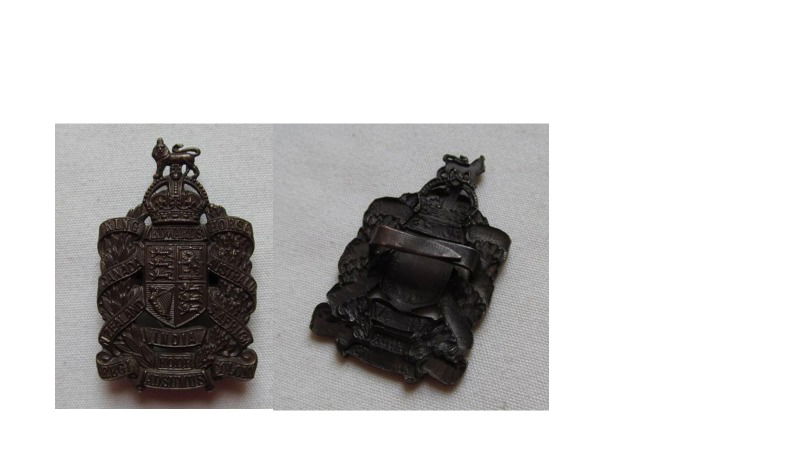 A later version of the King Edward's Horse headdress badge known as the second pattern has a rounded King's Crown (KK 1507). The War Office sealed the second pattern King Edward's Horse headdress badge as
Pattern Number 8676/1916
in gilding metal on the 22/2/1916 . This badge is shown being worn in Figure 367 and in close-up in Figure 368 and was worn 1916-24.
Figure 367: Portrait photograph of Trooper J. Steer-Bowker showing the second pattern King Edward's Horse Other Ranks headdress badge (KK 1507) © Imperial War Museum (HU 118517).
The badge shown in Figure 368 is an Officers version, die-cast in bronze with east-west blades and was worn as part of Officers Service Dress. Bronzed versions of the die-struck gilding metal version of the headdress badge fitted with a slider are also known where a bronze finish has been applied to the front of the badge only.

Figure 368: Front and rear views of a genuine second pattern King Edward's Horse Officer's headdress badge in bronze with a rounded King's Crown (KK 1507) and east-west blades circa 1916-24.