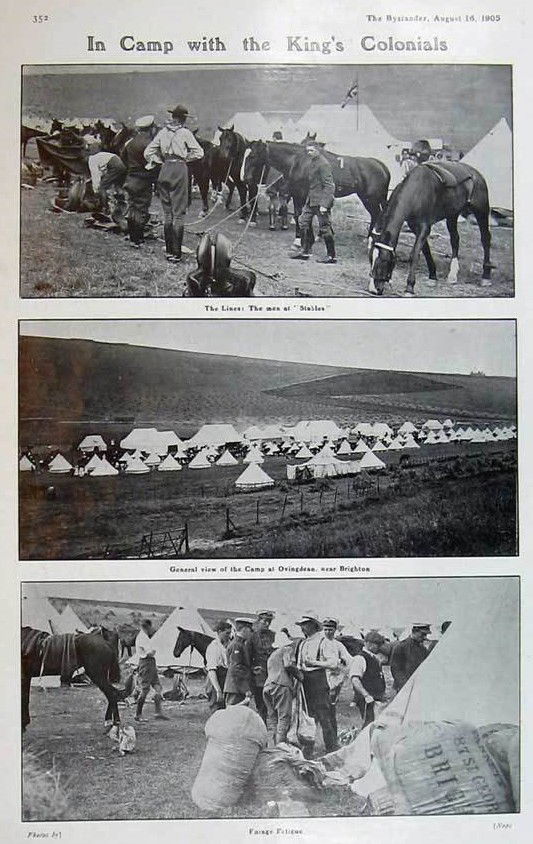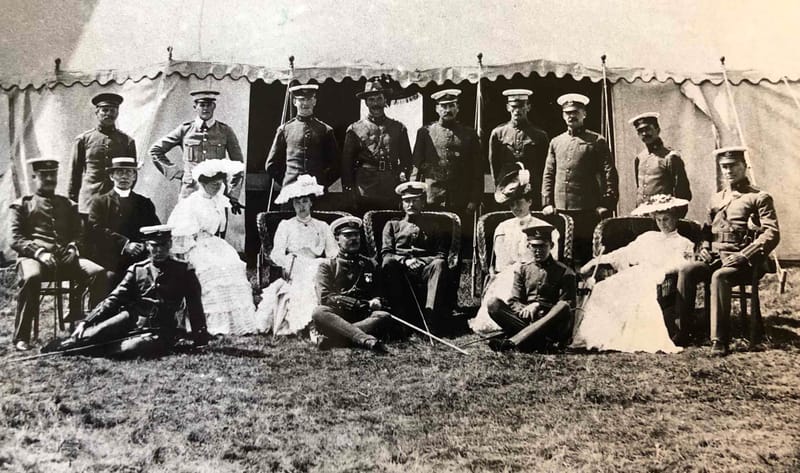 The location of the 1905 annual camp was Ovingdean near Brighton in East Sussex. Attendance had grown again with 19 Officers and 331 Other Ranks in camp.
Figure 55: Photographs of the annual camp in Ovingdean near Brighton in 1905 (The Bystander: 35, August 16, 1905).
The location of the 1906 annual camp of the King's Colonials was Stowe Park in Buckinghamshire. The Regiment was really coming of age now in its development and discipline and this camp was the most well attended to date with 22 Officers and 353 Other Ranks swelled by the addition of two Troops from the Liverpool detachment.
Figure 56: Photograph of the annual camp in Stowe Park in East Sussex in 1906. The Officer seated in the centre of the front row is Colonel Lawrence, Commanding Officer and the Officer on the far right is Captain Hamar Greenwood, 'B' Squadron.