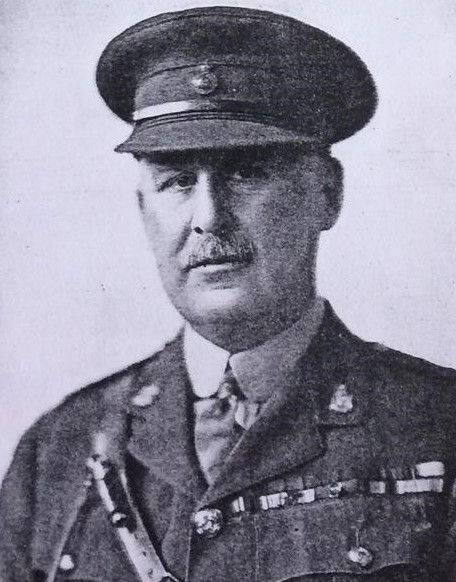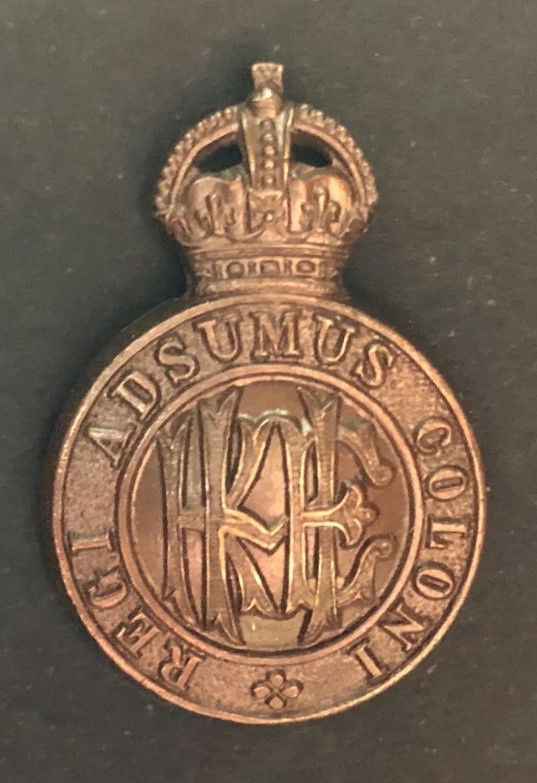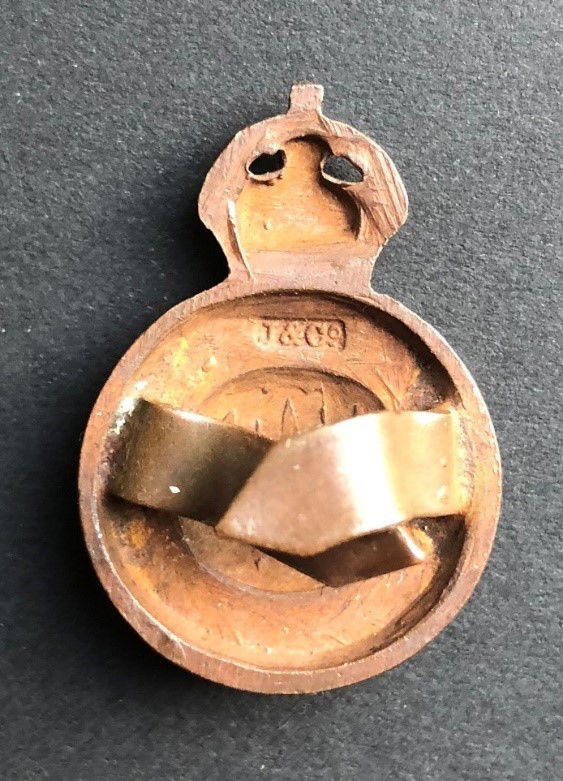 Officers of the King Edward's Horse also wore an alternate smaller, circular bronzed headdress badge (KK 1509) with a KEH monogram to the centre of a circular Regimental motto surmounted by the King's Crown. This badge can be seen in the portrait photograph of Lieutenant Colonel Lionel Jones DSO in Figure 379.
Figure 379: Lieutenant Lionel Jones DSO wearing round pattern King Edward's Horse (KK 1509) Officers' headdress badge with first or second pattern collar badges (Lieutenant Colonel Lionel James The History of King Edwards Horse (The King's Overseas Dominions Regiment). London: Sifton, Praed & Co, 1921).
The round pattern headdress badges are die-cast and bronzed with blades (Figures 380-381). This example bears the maker's mark of 'J & Co' for Jennens & Co to the rear.
Figures 380-381: King Edward's Horse round pattern Officer's bronze headdress badge marked J&Co (KK 1509).