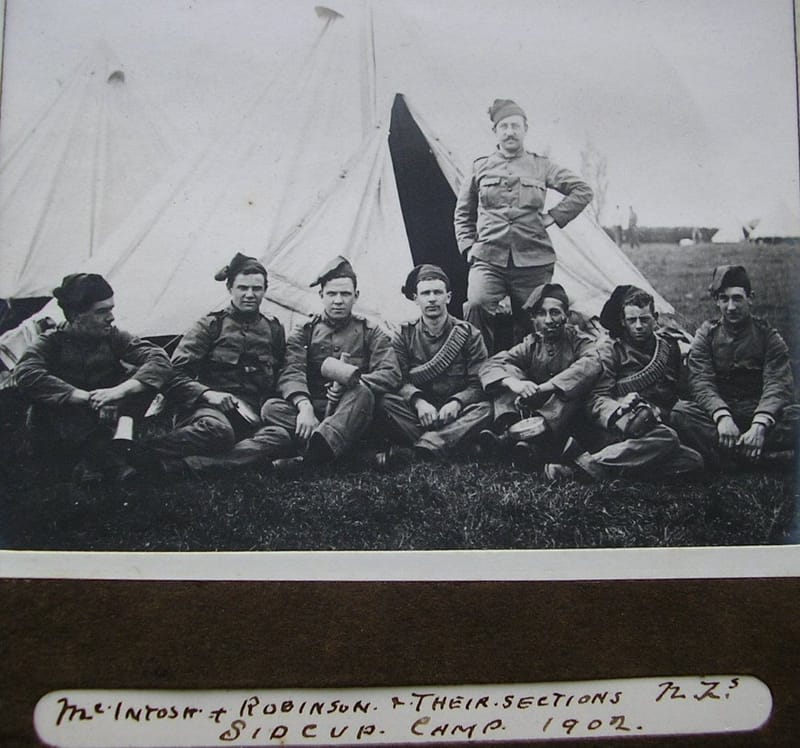 ROBARTS, Geoffrey Ward. Private, Lieutenant Royal Field Artillery, Lieutenant Royal Air Force
ROBERTO, J. H. 1213. Private
ROBERTS, Arthur M. 1038. Private. Enlisted 12/04/1915 and entered France 28/07/1915. Promoted to Lance Corporal and discharged aged 25 years and 9 months 24/01/1917. Portrait photograph shown as Figure 20.
ROBERTS, Charles Ewart. 1240. Private KIA 09/04/1918 aged 30. Son of Henry Roberts, of Pool Crescent. Newtown. Mont. VIEILLE-CHAPELLE NEW MILITARY CEMETERY, LACOUTURE, FRANCE.

ROBERTS, Donald Trevor. 83. Serjeant, Acting Squadron Serjeant Major. Awarded the Roumanian Medaille-Barbartie St. Credinta 2nd Class and Meritorious Service Medal as a Serjeant KEH.
ROBERTS, John Henry. 1213. Corporal. Awarded Military Medal for defense at Vieille Chapelle Nov 1918 as a Private (Possible photograph Figure 23).
ROBERTS, Joseph E. 1086. Private, Corporal Tank Corps 302813, Corporal Northumberland Fusiliers 39969, Corporal Lancashire Fusiliers 40595
ROBERTSON John. 446. Acting Corporal, Captain Cameron Highlanders
ROBERTSON Thomas Struan. Second Lieutenant
ROBINSON Frank. D/9137. Private, Private Corps of Dragoons
ROBINSON Harry 1076 Private, Private Northumberland Fusiliers 39914
ROBINSON, Nichol. 1710. Private
ROBINSON, Peter. 1322. Private
ROBINSON, Philip. 1951. Private, Private Liverpool Regiment 85719
ROBINSON, Robert. 1555. Private, Private Royal Engineers WR/282206, Private Rifle Brigade B/200727
ROBINSON, William Cowper. Named in 1902 camp photograph. Second Lieutenant King's Colonials 1905, Lieutenant 1/05/1907.
ROBOTTI, William L. 649. Private, Lieutenant Drake Battalion Royal Naval Division
RODEN, Tom Corbitt. 809. Private
RODNEY-RICKETTS, Stewart Arthur. 91. Serjeant, Captain Royal Field Artillery
RODRIGUEZ, George H. 1304. Private
ROGERS Frederick C. 1543. Private, Acting Serjeant Tank Corps 112005
ROGERS, Harry William. 1440. Lance Corporal KIA 9/04/1918. Buried in VIEILLE-CHAPELLE NEW MILITARY CEMETERY, LACOUTURE, FRANCE.
ROLLS, John. 283. Serjeant, Serjeant Lancashire Fusiliers 45519
ROMANES, Francis John. Lieutenant in photograph at Longford 1915 see Figure 19. Captain
ROSE, William. 1920. Serjeant Royal Engineers 208131, Serjeant KEH, Serjeant Royal Engineers WR/503876
ROSS, Carl Frederick William. 679. Private. Student of University of London.
ROSS, Outram. 703. Private, Second Lieutenant Tank Corps
RUECROFT, John W. 1196. Private
RUFFHEAD, Arthur W. 427. Private. Discharged physically unfit 12/12/1917.
RUSSELL, Ernest Gordon. Lieutenant, Captain Royal West Kent Regiment, Major Royal Army Service Corps
RUSSELL, George Gray. New Zealander. He was born in New Zealand and came to England in 1902 to study at Oxford University. He served in the Cambridge University Officer Training Corps prior to joining the Oxford University Troop of the King's Colonials. He appears on the 1910 Officers Nominal Roll as a Second Lieutenant and was promoted to Captain on the 5 November 1912. As Major Russell he commanded 'A' Squadron of King Edward's Horse in France before being promoted to Lieutenant Colonel in command of the combined KEH. He was awarded the Distinguished Service Order and Mentioned in Dispatches three times. Lieutenant Colonel Russell died on the 7 August 1965. Photograph taken as a Captain circa 1912-August 1914. Captain in 1915 see Figures 19 and 135.
RUTHERFORD, John. 1689. Private
RUTTER, William. 1243. Private
RYAN, John H. 1486. Private, Serjeant Tank Corps 112109
RYAN, Martin. Second Lieutenant, Acting Major Royal Fusiliers
RYAN, Patrick Joseph. 1230. Corporal, Second Lieutenant Royal Munster Fusiliers