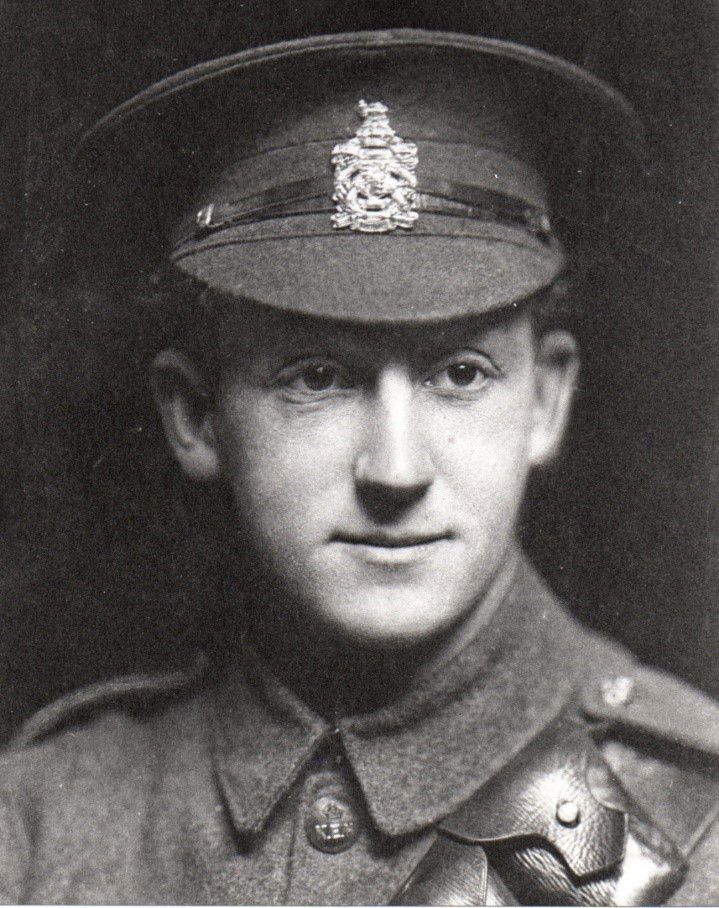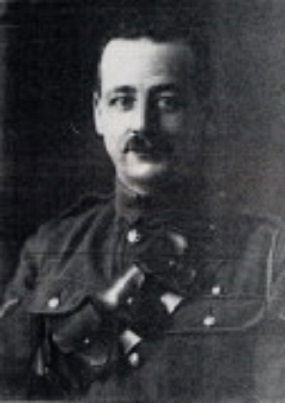 KANE, Denis. 1457. Private, Private Tank Corps 202818, Private King's Liverpool Regiment 91429
KARKARIA, Nawrian M. 52076. Private Middlesex Regiment 3213, Private Border Regiment 52076, Interpreter KEH 52076.
KEAY, William Murray. Second Lieutenant
KEBBELL, George Kuth. 249. Private, Lance Corporal. Commissioned Second Lieutenant, 5th Battalion, Royal Sussex Regiment 28/05/1918. Second Lieutenant Royal Air Force
KEEN, Arthur W. 1917. Private, Private Northumberland Fusiliers 61191, Private Tank Corps 302790
KEESHAN, Daniel J. 1513. Born July 1885 in Ireland and served as a boy soldier in the Leinster Regiment, 6102 from 01/1900-10/07/1903 then Private in the Irish Guards 11/07/1903-11/03/1908, Corporal 12/03/1908-19/03/1914. Serjeant King's Liverpool Regiment, 85715 from 14/04/1914-14/12/1918. Lance Corporal KEH, 1513. Died in Dublin 1/11/1944.
KELLY, . Private. Footballer from Wellington. One of three possible Kelly's in Nominal Roll as per below.
KELLY, Joseph. 1651. Private, Private Tank Corps 302919, Private Northumberland Fusiliers 39987
KELLY, Francis. 17297. Private Company of Dragoons 25776, Private KEH, Private Labour Corps 607293, Private Royal Welsh Fusiliers 90753
KELLY, Robert. 806. Private, Private Tank Corps 30279, Private King's Liverpool Regiment 8576
KELSON, Gerald Miles. Private KEH. Major 11th Battalion, Tank Corps. Served in German West Africa arrived 26/09/1914 with Enslin's Horse as Trooper 93 until Regiment was disbanded on 26/05/1915. Awarded Military Cross for gallantry 8/10/1918 at Villers Otreaux as Lieutenant (Acting Captain, Tank Corps). Died 27/12/1919 of an overdose of chlorodyne and buried Plumstead Cemetery, Cape Town, South Africa.
KENDALL, Edward Hext. Second Lieutenant Duke of Cornwall's Light Infantry, Private KEH
KENDALL, Harry Wilson Hume. 1374. Private
KENION, Hugh Cyril. 31. Serjeant. 'A' Squadron. Entered France 2/06/1915 commissioned Second Lieutenant 2nd Battalion, Lancashire Fusiliers 5/03/1916. KIA 1/07/1916 at Beaumont Hamel. Buried in Serre Road Cemetery No. 1 Hebaterne, France. CWGC notes that his body was identified by H.C.K engraved on watch.
KENNEDY, Kenneth Leslie. 487. Private, Second Lieutenant Machine Gun Corps
KENNEDY, William Havildar. Major, DOW 29/05/1915 (aged 61). Husband of Jessie Catherine Kennedy, of 10/118, Long Acre, London. Served in the Zulu War (1879) and the Boer War with 17th Lancers. Quarter Master Captain King's Colonials 1905, Quarter Master and Honorary Major KEH 1911. Awarded 1911 Coronation medal. Buried in STREATHAM CEMETERY, UK.
KENT, William Arthur. 374. Acting Serjeant. Awarded Military Medal for action at the bridges at Maffle and Attre on 10/11/1918. Discharged 10/12/1919.
KERNAHAN, Cyril C. 1435. Private
KERR, Horatio Nelson. Trooper Life Guards 3635, Lieutenant KEH
KERR, James (Jim). 379. Corporal. Discharged 13/01/1920. Portrait photograph circa 1914 as a Private (Peter Nemaric Collection).
KERSLEY, John T. 434. Private. Discharged 14/02/1919.
KEYS, Charles. 190. Serjeant Devonshire Regiment, Second Lieutenant then Warrant Officer Class 2 KEH
KEYS, John Hunt. 1602. Private. 2nd Troop, 'C' Squadron. Transferred to Rifle Brigade S/29116 Dec 1916. Commissioned as a Second Lieutenant 12th Battalion Cheshire Regiment 3/08/1917. Born in Sydney, New South Wales, Australia in 1881, claimed British War Medal and Victory Medal in 1920 from an address in Bengalla, New South Wales in 1920.
KIBBLE, Sydney George. 1228. Serjeant then Acting Warrant Officer Class 2. Born in Redfern, New South Wales on 19/05/1876, educated at Hawkesbury Agricultural College and was a grazier at Mt Tambourine in Queensland. He served as Private 122 in the 2nd Queensland Mounted Infantry and saw service in the 2nd Boer War having enlisted on 1/01/1900 in Brisbane. He sailed to South Africa on the 13/01/1900 aboard the S.S. Maori King. He transferred to the Transvaal Mounted Police on the 19/06/1900 and returned to Australia on 3/05/1901 and was discharged 17/05/1901. He enlisted in the KEH on the 11/08/1915 and was in 1st Section of the 1st Troop, 'C' Squadron in June 1917. Shot and wounded in the knee by a sniper at Pilkem Ridge, Passchendale on 31/07/1917 and discharged physically unfit on 6/10/1917. Awarded Silver War Badge 304,165. He died of natural causes in Battersea, London in March 1944. Photograph in the uniform of the King Edward's Horse from "The Australasian Traveller" dated 4/03/1916. Courtesy of the State Library of Queensland and biographical information from the Virtual War Memorial, Sydney https://vwma.org.au/explore/people/786363.
KIDDELL Arthur James Bartram 1420 Private, Lance Corporal Northumberland Fusiliers 39957, Second Lieutenant Royal Garrison Artillery
KIERNAN, Christopher. 1825. Private, Private Northumberland Fusiliers 61281, Private Tank Corps 302831
KIFF, Charles. D/19860. Acting Corporal Dragoon Guards D/19860, Acting Corporal KEH D/19860, Acting Corporal Company of Dragoons D/19860.
KILBY, Hariel H. 1187. Private, Second Lieutenant Royal Canadian Regiment, Lieutenant Royal Air Force.
KILLICK, Henry T. D/17151. Private Dragoons D/17151, Private KEH, Private Company of Dragoons.
KIMBER, Cyril H. C. D/18315. Private Light Dragoons D/18315, Private KEH, Private Company of Dragoons.
KINCAID Alfred W. 1480. Private, Corporal Tank Corps 112281 KINCAIRD on MIC as well.
KING, Alfred M. 681. Private, Private Tank Corps 302821, Private Northumberland Fusiliers 61260.
KING, Alfred Nelson. 230. Private. Entered France May 1915. Commissioned as a Second Lieutenant then Lieutenant "C" Bty. 53nd Bde. Royal Field Artillery. KIA 10/05/1916. Buried in RIFLE HOUSE CEMETERY, Belgium. A Rhodes scholar at Oxford in 1912 from McGill University, Victoria, British Columbia, Canada and saw service in the KEH pre-war with University Troop.

KING, Bernard Lovelace Henham. 959 Private. Entered France 17/06/1915. Commissioned as a Second Lieutenant later Captain Royal Engineers 29/10/1915. Born 4/02/1884 in Cardiff, Glamorgan, Wales and died 28/09/1939 in Bethnal Green, London, England. Worked pre- and post-war on Federated Malay States Railway as an engineer. Photograph in Royal Engineers uniform available.
KING, F. M. 882. Private, Private Military Foot Police P16854.
KING, Leonard Walter. 385. Acting Quarter Master Serjeant. Awarded Meritorious Service Medal. Discharged 25/11/20.
KING, S. 356197. No rank on MIC
KING, William. 1412. Private.
KINHEAD, Charley L. 1126. Private, Private Labour Corps 441750.
KINGS, Francis Charles. 1355. Private.
KINSEY, Thomas F. 2120. Corporal, Corporal Labour Corps 515083
KIRBY, George N. 1628. Private
KIRBY, Lewis. 1059. Private
KIRBY, W. C. Serjeant Major in 1908 and promoter of the King's Colonial Lodge.
KINSMORE, Samuel L. 1122. Corporal
KIRK, Charles William. 483. Quarter Master Serjeant, Regimental Quarter Master Serjeant Nottinghamshire and Derbyshire Regiment
KIRKWOOD, John Michael. 2194. Private, Enlisted 4/07/1918 and discharged 9/11/1918. Died 22/03/1919 and buried in TOTTENHAM CEMETERY, UK.
KITNEY George 1268 Private, Private Loyal North Lancashire Regiment 55484
KNAPP Torand J. C. 1418 Private, Private Labour Corps 230744
KNAPP, Wynford W. 1940. Private
KOCK, Johannes H. L. 706. Corporal, Private Dragoon Guards D/35226, Private Corps of Dragoons
KOEKKOEK, Patrick Robert. Pre-WW1 service KEH, 8th Battalion East Lancashire Regiment, Lieutenant Special Brigade Royal Engineers WW1. Photographs he took in WW1 are in the National Army Museum collection.
KOYD, John W. R. 1410. Serjeant Royal Engineers 201663, Serjeant KEH, Serjeant Royal Engineers WR2963
KRO(U)GH, Henry (Shorty) Charles. 1377. Squadron Quarter Master Serjeant. 'A' Squadron. Born in 1896 in Napier, New Zealand. Awarded Military Medal as a Lance Corporal for actions at Vieille Chapelle Nov 1918. Discharged 19/10/1919. Died 3/06/1967 in Rotorua, New Zealand. Commemorated on the Auckland Online Cenotaph.
KRUGER, Charles H. 1919. Private. Private Northumberland Fusiliers 61259
KUYS, Andrew James Lambert. 1438. Private
KYLE, Thomas. 2086. Private