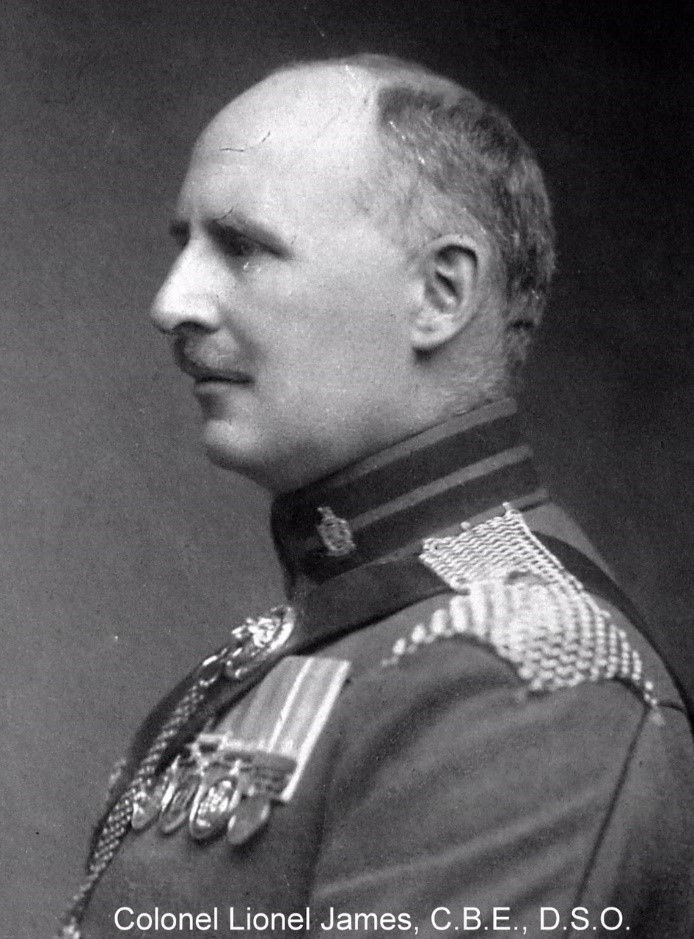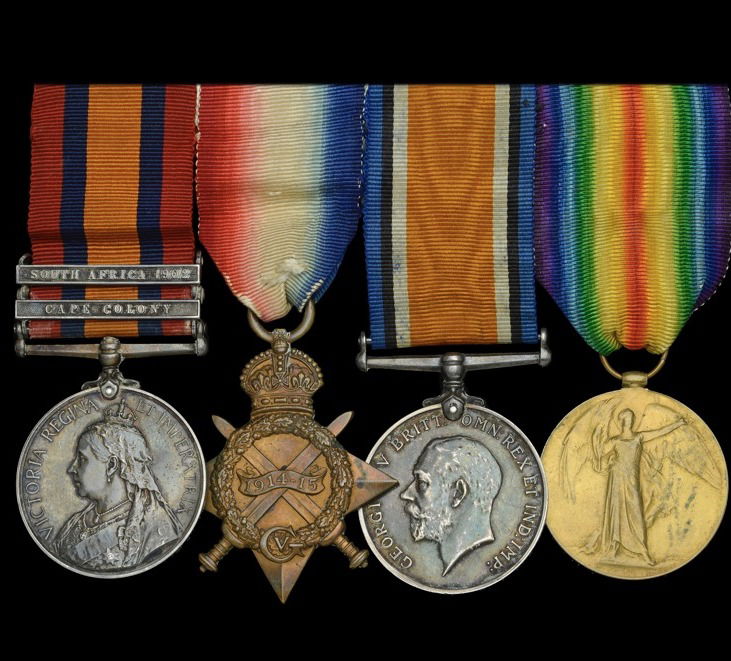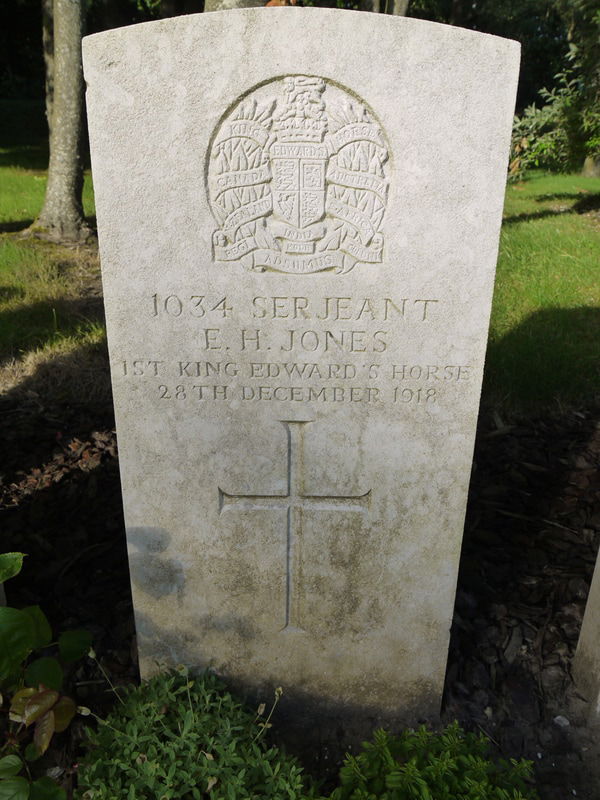 IDDON Harry 1495 Private, Private Tank Corps 302799, Private Northumberland Fusiliers 611188
ILLINGWORTH Walter Private Dragoon Guards GS/14801, Private Essex Yeomanry, Private KEH, Private Corps of Dragoons D/15099
INCE L. 1299 Private
INGLE Terence (W. on MIC as well) 1614 Private, Private Royal Dublin Fusliers 21089
INSKIP Edward D. 1272 Private, Second Lieutenant Suffolk Regiment
INSKIPP Norman 2098 Private Rhodesia Regiment 879, Private South African Infantry Brigade, Private KEH
IRONSIDE David 1699 Private, Private Northumberland Fusiliers 61207
IRVING Arthur G. 750 Private
IZARD T. A. Lieutenant, Captain Machine Gun Corps. New Zealander named in KEH photograph taken at Longford 1915 as a Lieutenant, Old Comrades Association Bulletin.
JACK Mathus McPherson 1746 Private, Second Lieutenant King's Royal Rifle Corps
JACKS Oliver Lawrence 708 Private, Second Lieutenant Oxfordshire and Buckinghamshire Light Infantry, Captain Gloucestershire Regiment
JACKSON John C. 698 Private
JACKSON Joseph J. 1821 Corporal, Corporal Liverpool Regiment 85705
JACKSON Percy Singleton. 13 Private. Died in service, took his own life 05/01/1917 aged 23. Born in Liverpool and son of John Charles and Beatrice Irene Jackson, of 6, Hertford Drive, Wallasey, Cheshire. HIGHGATE CEMETERY, UK. Commemorated on plaque at Liverpool College and Liverpool Town Hall Roll of Honour. Entitled to 1915 Star, British War Medal and Victory medal.
JACKSON Thomas 816 Private, Private Rifle Brigade 5/470
JACOBS David H. 30 Serjeant
JAMES Edwin M. 815 Serjeant
JAMES Francis H. 824 Private, Private Northumberland Fusiliers 39908
JAMES George 2173 Private Army Service Corps T/1810, Private KEH, Private Army Service Corps T/4/240948
JAMES Henry A. D/16496 Private D/16496, Private Corps of Dragoons D/16496
JAMES Lionel Captain, Major, Lieutenant Colonel, DSO CBE. Commanded 'A' Squadron (British Asian) in 1903 became Commanding Officer King Edward's Horse June 1916-1922. Captain, Major, Lieutenant Colonel, CBE DSO. Commanded 'A' Squadron (British Asian) in 1903, Commanding Officer King Edward's Horse June 1916-1922. Colonel L. James, C.B.E., D.S.O., King Edward's Horse, War Correspondent for Reuters and The Times, Order of the British Empire, 1st type, Military Division, silver-gilt and enamel; Distinguished Service Order, G.V.R., gold and enamel, complete with top bar; India General Service, 4 clasps, Relief of Chitral 1895, Punjab Frontier 1897-8, Malakand 1897, Tirah 1897-8; Queen's South Africa, 6 clasps, Cape Colony, Elandslaagte, Def. of Ladysmith, Orange Free State, Johannesburg, Diamond Hill; India General Service 1908-35, 1 clasp, North West Frontier 1908; 1914 Star; British War and Victory Medals; Italy, Order of the Crown, Officer's, silver-gilt and enamel, obverse centre missing; Khedive's Sudan 1896-1908, 1 clasp, Khartoum; Japan, Russo-Japanese War Medal. Colonel Lionel James was born in 1871 and educated at Cranleigh. Employed as a jounalist, he was Reuter's special correspondent in the Chitral, Mohmand, Malakand and Tirah Expeditions and for the Sudan in 1898. On the staff of The Times from 1899 until he retired in 1913. Among his many assignments he was special correspondent in South Africa 1899-1901, Manchuria 1904, with the Spanish Army in Morocco in 1909, with the Turkish Army in Albania in 1910, with the Turks in Thrace in 1912 and with the Bulgarians in Thrace in 1913. With the onset of the Great War he commanded King Edward's Horse in the B.E.F., France and Italy, 1915-18. He was awarded the D.S.O. ( London Gazette 16.9.1918) and mentioned in despatches twice. He was awarded the C.B.E. in 1924. Miniature medals sold at auction by Dix Noonan Webb, UK in September 2002 (For additional photograph see Figure 4).
JAMES Maurice 1345 Private, Second Lieutenant
JAMESON Andrew McClare 1439 Private
JARVIS Charles Wemyn Barron 1011 Private, Second Lieutenant then Captain Royal West Kent Regiment
JARVIS Ian 609 Private, Corporal Durham Light Infantry 101654
JELLMAN . Corporal. 'B' Squadron. Wounded and taken prisoner at Vieille Chapelle 10/04/1918.
JENKIN Arthur T. 985 Private
JENKINS Charles 1208 Private
JENKINS John W. D/14603 Private South Wales Borderers 40232, Private Dragoon Guards GS/13449, Private KEH D/14603, Private Corps of Dragoons D/14603
JENKINSON Christopher Russell 1117 Staff Quarter Master Serjeant, Staff Quarter Master Serjeant Lancashire Fusiliers 45481
JENKS Charles E. 1920 Private

JENKS Ernest B. 826. Private, Acting Serjeant. Served with 27th Battalion Imperial Yeomanry in South Africa as a Lance Corporal and then with King Edward's Horse Group entering France on 2 June 1915 as a Private and promoted to Acting Serjeant. Group of four medals: Queen's South Africa 1899-1902 with Cape Colony and South Africa 1902 clasps named to L.Cpl. E. B. Jenks. 27th Bn. Imp. Yeo. 1914-15 star (826 Pte. E. B. Jenks K. Edw. H.) and British War Medal and Victory Star (826 A. Sjt. E. B. Jenks. K. Edw. H.). Sold at Dix Noonan Webb auction, July 2019.

JENNINGS Basil Spencer Private, Second Lieutenant West Yorkshire Regiment
JEPSON John B. 1437 Private KEH, Private Machine Gun Corps 52909, Private KEH
JERMANY Robert D/13680 Private, Private Corps of Dragoons D/13680
JESSOP Edgar Carl 600 Private. Christened Carl Edgar but reversed his name to Edgar Carl to avoid sounding Germanic. Great War medal trio retained by the family. Enlisted in England, arrived in France 22 April 1915 and was discharged 10 March 1919. Died November 1952 in Huntington, UK. (Source - personal correspondence with the family).
JESSOP Francis Philip 1449 Corporal KIA 09/04/1918 aged 25. Son of Katherine Mead (formerly Jessop), of 28, Burlington Rd., Chiswick, London, and the late William Raymond Jessop. CABARET-ROUGE BRITISH CEMETERY, SOUCHEZ, FRANCE.
JEWELL Samuel 1342 Private
JIEMESON John McCuill 30 Private, Second Lieutenant Nottinghamshire and Derbyshire Yeomanry
JOHNSON Albert H. 161 Private
JOHNSON Frederick 629 Private
JOHNSON John Alexander 877 Lance Corporal KIA 9/04/18. LOOS MEMORIAL, FRANCE.
JOHNSON George H. 777 Private
JOHNSON Gordon R. 1033 Private, Second Lieutenant Royal Engineers
JOHNSON Henry E. D/17063 Private, Private Corps of Dragoons D/17603
JOHNSON Hugh Viner 1913 Private, Private Lancashire Fusiliers 45512
JOHNSON John A. 877 Private
JOHNSON Leonard Robert 1955 Sapper, Second Lieutenant Royal Air Force
JOHNSON Louis H. 61709 Trooper British Columbia Horse, Driver KEH, Air Mechanic Second Class Royal Air Force
JOHNSON Percy Adolph 1136 Private, Lieutenant Royal Naval Volunteer Reserve
JOHNSTON Andrew Archibald 1162 Private
JOHNSTON Hector C. 1670 Private, Second Lieutenant Border Regiment
JOHNSTONE James 723 Private, Second Lieutenant Shropshire Light Infantry
JOHNSTONE Robert 1312 Private
JOHNSTONE Romer 1316 Private
JONES Arthur R. D/12211 Private, Private London Regiment 388291
JONES Charles 1161 Private
JONES Edward A. 1593 Private
JONES Edward Henry. 1034. Serjeant DOW 28/12/18. Gravestone at Etaples Military Cemetery, Pas-de-Calais, France.

JONES Fred 445 Lance Corporal KIA 13/03/1918. ST. GERMAIN-AU-MONT-D'OR COMMUNAL CEMETERY EXTENSION, FRANCE.
JONES John H. 1571 Private, Private Royal Flying Corps 107453
JONES Harry 1750 Private, Acting Serjeant Royal Engineers WR12815, 205598
JONES Ivan R. Second Lieutenant, Lieutenant Army Service Corps
JONES Picton O. H. Lieutenant KEH 1910. Nephew of Sir Alfred Jones, shipping and West African magnate and managed a shipping company in the Great War vital to the war effort.
JONES R. I. V. 745 Private, Lieutenant, Acting Captain South Staffordshire Regiment
JONES Robert W. 1888 Private
JONES Wilfred 1560 Private
JORDAN Edward 1156 Sapper, Corporal Rifle Brigade 200715
JORDAN Harold (Howard) D. 494 Private
JOYCE James B. 1864 Corporal, Corporal Liverpool Regiment, Corporal Tank Corps 302886
JOYCE Joshua J. 1284 Private, Private Labour Corps 567807
JOYCE P. F. 1350 Private, Captain Royal Engineers
JOYCE Robert J. 1305 Private
JUDD H. Alexander Lieutenant, Acting Captain, Captain Canadian Cavalry
JUDD Reginald A. 2023 Private 2077 as well on MIC
JUDD William Mouatt 1261 Private KIA 09/04/1918. LOOS MEMORIAL, FRANCE.
JUST Leonard Wolfgang. 1045 Lance Corporal, Second Lieutenant King's Colonials 21/04/1903. Lieutenant Gloucestershire Regiment