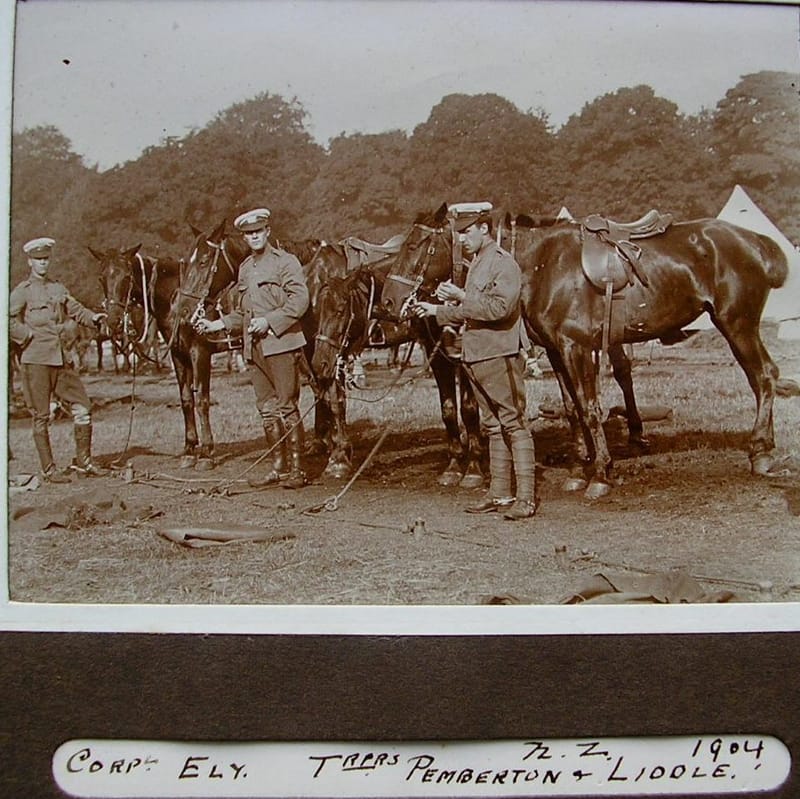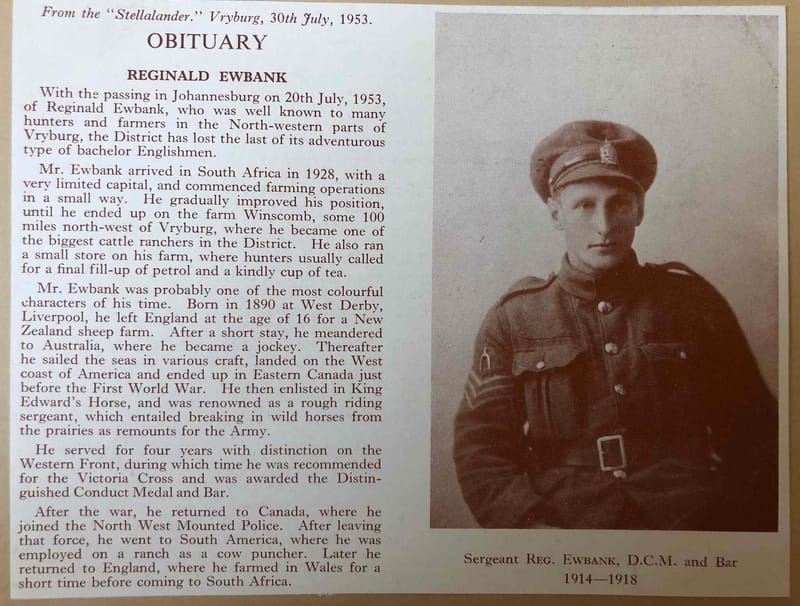 EGAN Thomas F. 1573 Private, Private Northumberland Fusiliers 61279, Private Tank Corps 302874
ELEMENT Alfred G. 97 Private, Private Labour Corps 230782
ELLARD Michael J. 1524 Private, Private Labour Corps 404592
ELLENBERG Edward A. 1737 Private, Private Northumberland Fusiliers 61182
ELLENBERG Martin 1848 Private, Private Labour Corps 230737
ELLIS John H. 1955 Private
ELLIS Lyle Fullam 154 Serjeant, Second Lieutenant, Lieutenant Royal Field Artillery
ELLIS Rowland 1257 Private, Private Labour Corps 416787, Private Royal Engineers 369295
ELMORE Leslie 1112 Private
ELY Percy Alfred. 4. Staff Quarter Master Serjeant, King's Colonials. Corporal Ely was born in 1884 and went on to serve as a Lieutenant in King Edward's Horse. Freemason in King's Colonials Masonic Lodge. He was attached to the New Zealand Expeditionary Force as Assistant Paymaster to the New Zealand Forces and died of pneumonia on the 17th November 1918 aged 34. Son of George and Louisa Ely (nee Valentine); husband of Lillian Ely (nee Hunt). Buried in KENSAL GREEN (ALL SOULS) CEMETERY, UK. Photograph see Figure 53 from 1904 camp.
EMERY Harold 2012 Private
EMOND George 1030 Private
EMTAGE William Lashley 97 Private KEH attached Dragoon Guards, Lieutenant then Captian British West Indies Regiment
ENFIELD William 1909 Private, Private Northumberland Fusiliers 61183, Private Tank Corps 302801
ENGLAND Russell 1353 Private
ENGLEY Ernest Robert 845 Private, Second Lieutenant Supply and Transport Corps, Lieutenant Indian Army Reserve of Officers
ERSKIEN James Private, Corps of Dragoons D/1724
ESCHINI Eschilo 661 Private, Private Royal Engineers 24463
ESSAYIE Joseph 42 Private, record incomplete
EVANS Claude Victor 1260 Serjeant
EVANS Eric 849 Private, Private, Second Lieutenant King's Royal Rifle Corps
EVANS Ernest W. 1424 Private King's Royal Rifle Corps 34560, Private KEH 1424, Private Royal Engineers 247743 WR266781
EVANS Gerald 1183 Private
EVANS Harry Percival 862 Private
EVANS Herbert C. 2041 Private
EVANS Herbert N. 1050 Corporal
EVANS R. M. 1219 Private, Private South Staffordshire Regiment
EVERILL Jack V. 973 Private
EVETTS Herbert 176 Private
EWBANK Reginald R. 775 Corporal, Acting Serjeant, Serjeant, DCM and bar, born Liverpool 1890, served North West Mounted Police, died 20/7/53. Obituary and photograph from Old Comrades Association Bulletin.