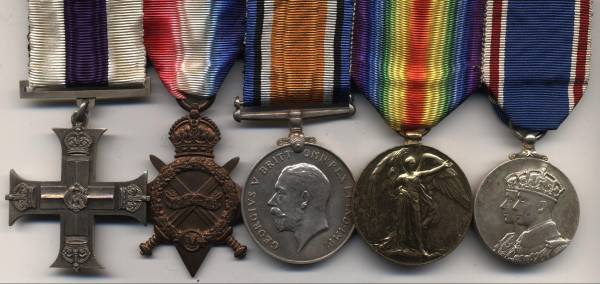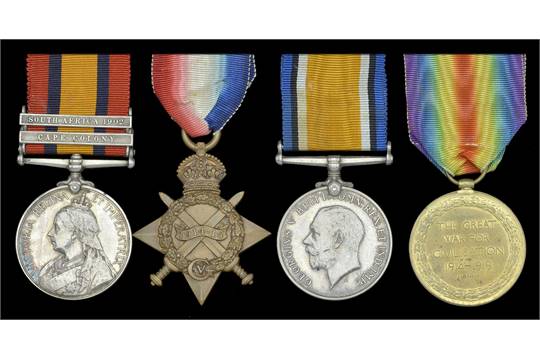 EARLE, George Hughes. Former 6th (Inniskilling) Dragoons, Captain and Adjutant King's Colonials 1905 and retired in 1910. London Gazette 1/04/1908 Adjutant.
EARLE, Lionel. 700. Private. Entered France 22/04/1915 and discharged 5/04/1919. From New Zealand. Commemorated on the Auckland Online Cenotaph.
EARLE, Robert (Bob) Charles. 1319. Private. Born 14/12/1871 in Wanganui, New Zealand the son of the late Dr Robert Charles and Mrs. Eliza Ellen (Mason) Earle and died 17/05/1964. 'Wanganui Herald' newspaper 21/076/1918 reported he was wounded and presumed to have been killed in action at Vieille Chapelle 9-11/04/1918. He was taken prisoner having been shot in the stomach and right elbow. He had served in Ireland in 1916 then France and Italy. Discharged 5/03/1919. Commemorated on the WANGANUI COLLEGIATE SCHOOL ROLL OF HONOUR 1914 - 1918, attended 1882-84. Entitled to British War Medal and Victory Medal. Commemorated on the Auckland Online Cenotaph.
EAST, Reginald W. 620. Private. Entered France 2/06/1915.
EASTICK, Arthur G. 49. Serjeant
EASTICK, John Clare Newland. 51. Serjeant. He went to France with 'B' Squadron as a Serjeant 22/4/15 and was commissioned on 13 September 1915 as Lieutenant. Lieutenant in a caption of a photograph of him taken at Longford in 1915. Promotion to Captain 14/5/19 published in the London Gazette. He was born in England in 1889 and died in 1972. Medal address 137 Upper Clapton Road, London. Serjeant on British War Medal which was sold with his sweetheart badge on an electronic auction site. He sent the postcard shown in Figures 17 and 18.
EASY, Alfred J. C. 1589. Private, Private Labour Corps 555644
EATON, Roland Wynne. 441, Private. Roland Wynne Eaton served in France from 1st June 1915. He started his service as a Private in KEH and was commissioned from the rank of Acting Corporal into the Royal Garrison Artillery as a Second Lieutenant on 6 July 1916. Address given as 41 North John Street, Liverpool. Military Cross engraved to Lieutenant R. W. Eaton announced in the London Gazette 01.01.1919. Awarded 1937 Coronation medal. Died 29 December 1957. Medals sold at auction by Dixons Medals, dixonmedals.co.uk, 2018).
EDDOWES, Cecil Stanton. 2242. Private
EDKINS, Raymond J. 1176. Private
EDWARDS, Francis W. 286. Serjeant. Discharged 8/09/1919.
EDWARDS, Frederick. 1266. Serjeant. 3rd Troop 'A' Squadron. From Bolivia. Private 'A' Squadron. Anglo-Argentinian Railway staff. Not entitled to British War Medal and Victory Medal. Discharged 31/05/1919. Lived in South America and attended third re-union in 1945.
EDWARDS, Harry. 779. Corporal. Queen's South Africa 1899-1902, 2 clasps, Cape Colony, South Africa 1902 (7618 Private., Loyal North Lancashire Regiment.); 1914-15 Star (779 Private., King Edward's Horse); British War and Victory Medals (779 Cpl., King Edward's Horse). Medals sold at auction by Dix Noonan Webb, UK, March 2015.
EDWARDS, John G. Private. Dragoon Guards GS/13226, Private KEH, Private then Lance Corporal Corps of Dragoons D/14515