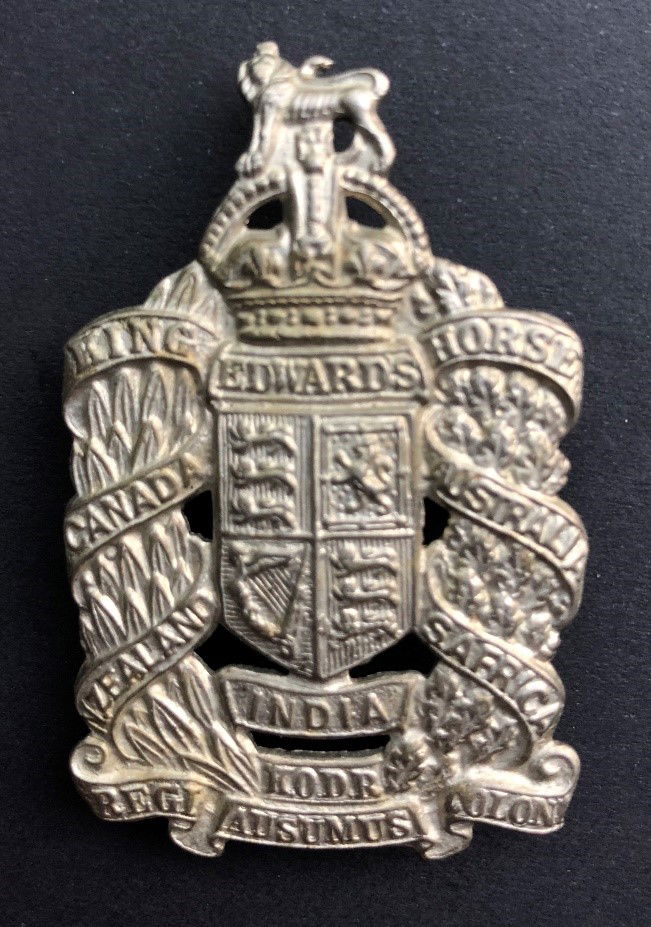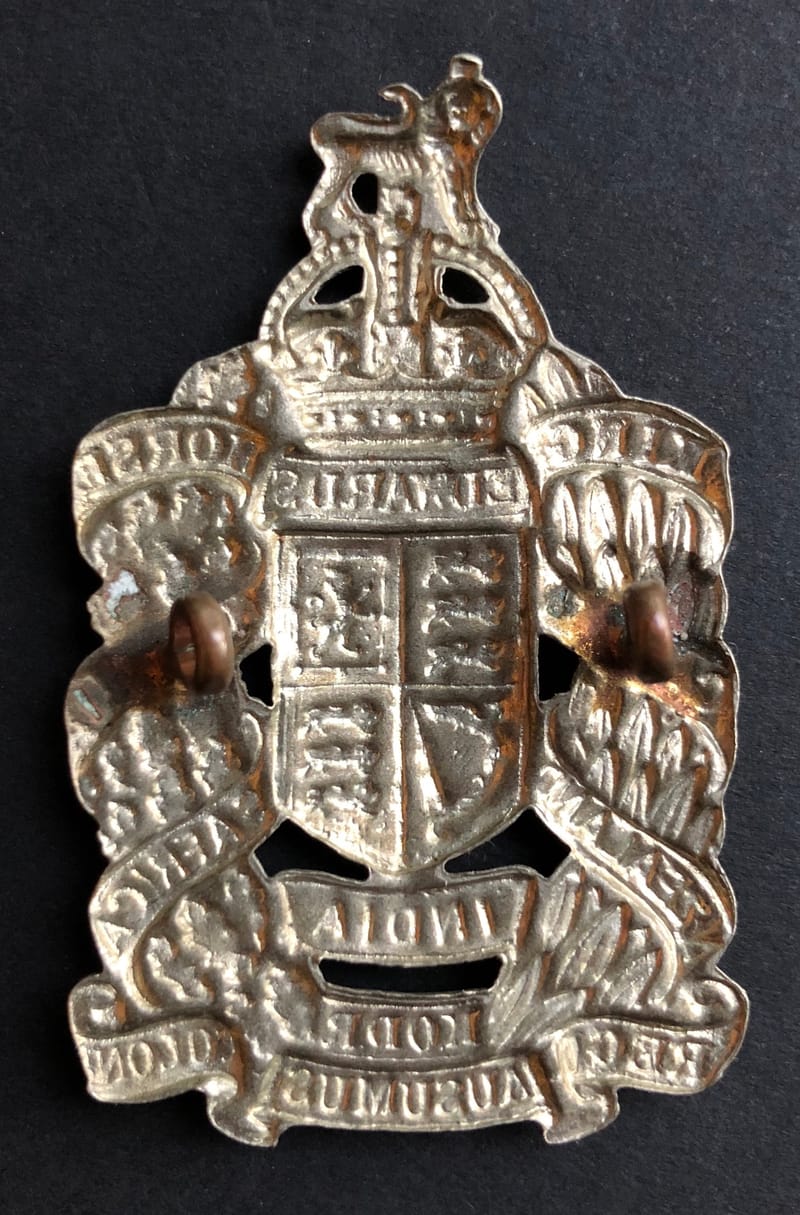 The King Edward's Horse second pattern headdress badge has been extensively copied. Copies were first noted by Laurence Archer in the 1970's and are referenced by Kipling and King. Thankfully the copies are relatively easy to distinguish from an original badge. The most commonly encountered copy is a die-struck badge in white metal with a slider or loops as shown in Figures 313-314.
Figures 313-314: A copy of a King Edward's Horse Other Ranks' headdress badge in die-struck white metal with a rounded King's Crown (KK 1508), variant Ausumus spelling and east-west lugs.
The
Australian War Memorial
has a copy of the King Edward's Horse headdress badge (KK 1507) which is in die-struck, white metal with a slider marked JR Gaunt and Sons. Frederick Wilkinson in his book '
Cavalry and Yeomanry Badges of the British Army 1914'
(Arms and Armour Press, London, 1973) shows both a gilding metal (Ref No 2350 and white metal version (Ref No 236) with the white metal version being a copy.
Other copies of this badge can be found in die-struck, gilding metal and either lacking the voids around the central shield and within the Crown. On some gilding metal copies the voids in and around the crown look as if they have been drilled as they are circular holes rather than the irregular shaped voids on original badges.