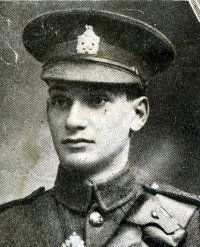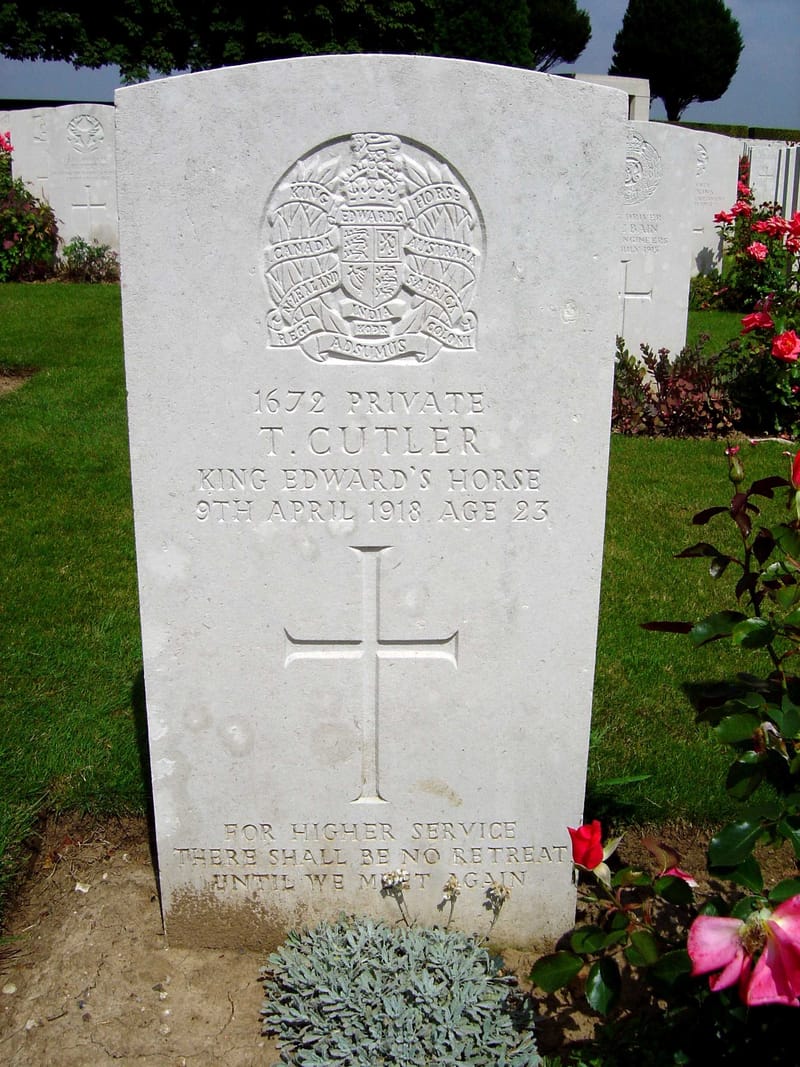 COATES Charles 406 Private MIC
COATES Henry Smith J. 161187 Serjeant MIC
COATS George SR/116 Serjeant, Serjeant Veterinary Corps SR/45 MIC
COATES James 751 Private MIC
COCKER William Edward 875 Private MIC
COETZEE Hendrick S. 1321 Private MIC
COGHILL Alfred J. P. 858 Corporal, Warrant Officer Class 2 MIC
COGHLAN Gerald N. 981 Private MIC
COHEN Joesph M. J. 1772 Acting Serjeant, Acting Serjeant 38th Royal Fusiliers J/136 MIC
COLE A. Squadron Serjeant Major in the 4th (Royal Irish) Dragoon Guards appointed as Staff Serjeant Major KEH in 1911.
COLE Arthur 900 Private MIC
COLE John 1539 Private MIC
COLEMAN John 1118 Lance Corporal MIC
COLLEY Frank W. 1080 Private MIC
COLLIER Louis Van 1745 Private, Lance Corporal Northumberland Fusiliers 61212, Lance Corporal 7th London Regiment 61212 MIC
COLLINS Vernon N. 2040 Private MIC
COLLINS, Victor Leon Monier. 1308, Lance Corporal. Killed in Action in France 09/04/1918. Son of F. A. Collins, Deputy Registrar of the Courts, Trinidad. Born 25 Sep 1896, at Port of Spain. Educated Queens Royal College, Port of Spain, Trinidad. Sailed with the First Merchants Contingent on 18 Oct 1915. (Reference: Commonwealth War Dead Grave Memorial Reference: XVII. B. 19. Cemetery: CABARET-ROUGE BRITISH CEMETERY, SOUCHEZ, France). Commemorated on Port of Spain Cenotaph.1915 Star medal trio entitlement details confirmed on MIC. Image from Old Comrades Association Bulletin.
COLLINS William L. 695 Private MIC
COLLYMORE Robert Private, 5th Seaforth Highlanders, Captain 2nd London Regiment TF, Second Lieutenant 2nd London Regiment MIC
COLTON Albert 1210 Lance Corporal, Private Lancashire Fusiliers 45458 MIC
COLVIN Jonathan Mc D. 689 Private, Private then Second Lieutenant East Lancashire Regiment MIC
CONDER, Albert Edward. Private from Argentina
CONNELLY John 810 Private, later Lieutenant RNVR MIC
CONRAN R. H. 1003 Corporal, Second Lieutenant Royal Engineers MIC
CONRICK Rupert L. 2011 Corporal, Corporal Northumberland Fusiliers 61252, Corporal Tank Corps 302850 MIC
CONSTABLE Clifford Edward. Lieutenant
CONSTANT Lionel E. 2197 Private MIC
COOK Frederick James 466 Corporal, Second Lieutenant later Captain Border Regiment MIC
COOK Herbert Henry 805 Serjeant, Regimental Serjeant Major then Temporary Second Lieutenant 4th Reserve Cavalry MIC
COOK William Stanley 854 Private MIC
COOKE David Robert 1340 Private, Lieutenant 6th Gordon Highlanders MIC
COOKE Ewin E. 1580 Private MIC
COOKE Frederick W. 1751 Private MIC
COOKE James Edward 1444 Private MIC
COOKE John E. 1254 Private MIC
COOMBES Valentine H. 493 Serjeant, Warrant Officer Class 2 MIC
COOPER Christopher L. 78 Private MIC
COOPER Frank 1014 Private MIC
COOPER Henry Mark Hugh Lieutenant MIC
COOPER Herbert J. 735 Serjeant MIC
COOPER T. W. 2328 Private MIC
COOTE Andrew L. 1953 Private MIC
COOTE R. A. Adjutant, Captain in KEH 1910, ex-17th Lancers and the North West Mounted Police. Resigned in 1912.
COPE John R. 1203 Private MIC
CORBETT Frank G. 59 Serjeant MIC
CORDER Harold C. Private, Private Northumberland Fusiliers 39947, GWF no MIC.
CORIN Thomas 1160 Private MIC
CORLETTE H. C. Second Lieutenant. King's Colonials 1902. Commanded 3rd Troop (Australian) 'A' Squadron (British Asian) King's Colonials 1903. Photograph see Figure 4.
CORNER Leonard 1907 Private, Private Northumberland Fusiliers 61283, Private Tank Corps 302824 MIC
CORNISH Charles H. 971 Private MIC
COSTELLO Patrick 1131 Private MIC
COTMAN Robert A. 1364 Private, Private Essex Regiment, Second Lieutenant Royal Flying Corps MIC
COTTON Frederick C. 1676 Private MIC
COUNLEY Harry 1045 Private MIC
COUPAR Charles 954 Private MIC
COUSINS Harry W. 114 Private MIC
COUVE Noel 264 Private, Second Lieutenant Royal Air Force MIC
COWAN Eric Hamilton 393 Lance Corporal, Second Lieutenant ex-Royal Garrison Artillery Territorial Force MIC. Liverpool (Rugby) Football Club member – full-back in the legendary 1913-14 XV. Joined King Edward's Horse in February 1914 and was a Lance-Corporal by the outbreak of war. London Gazette: 6/4/15: to be 2/Lieut, 1st Lancs RGA, dd. 1/4/15. A younger brother, D.W. Cowan, Lieut., RFA is commemorated on the same grave and an elder, G.K., served in the Liverpool Scottish (10th Bn, King's Liverpool Regt. EH and DW Cowan are commemorated on the Liverpool College chapel memorial. GK was also at the College. Post & Mercury 2/3/16: Eric Cowan was with the Liverpool firm of Balfour, Williamson, merchants. Eric Cowan named on the memorial at Liverpool CC, Aigburth. Like his brothers, Eric was educated at Liverpool College. On his KEH service record the place of birth - Melbourne, Australia. This may have been necessary to join an outfit which had so many Empire connections, but his birth was registered in the Toxteth Park district of Liverpool in 1894, and the 1901 and 1911 censuses show him, and his brothers, as born in Liverpool. Died at Canterbury after an operation, buried with full military honours 28/02/1916 in LIVERPOOL (TOXTETH PARK) CEMETERY. Son of George R. Cowan, of 28, Sydenham Avenue, Sefton Park, Liverpool.
COWELL Stanley Thomas 1625 Private ex-Sapper Royal Engineers 229156 MIC
COWEN Joseph M. J. 1772 Acting Serjeant, Acting Serjeant 38th Royal Fusiliers J/136 MIC
COWIE Graham Robertson Lieutenant Royal Field Artillery, Captain South African Medical Corps MIC
COWLEY Edwin C. Second Lieutenant, Major Norfolk Yeomanry MIC
COX Alfred Graeme 64 Serjeant, Temporary Lieutenant Royal Army Service Corps MIC
COX Frederick Leslie 610 Private, Second Lieutenant MIC
COX Hampden Trevor Ashby 2090 Private KIA 09/05/18. Details of death or burial unknown.
CRADOCK Montagu Lieutenant Colonel, later Lieutenant Colonel 2nd King Edward's Horse MIC
CRADOCK Sheldon William Keith Major MIC
CRAM Jonathan 1007 Private MIC
CRAMER Roland H. 1286 Private MIC
CRAMPTON Charles Stanhope 1100 Lance Corporal, Second Lieutenant Royal Army Service Corps MIC
CRAMPTON Vivian Moore 1896 Corporal, Ex-Private Rhodesia Regiment 82, attached 2/4th Dorsetshire Regiment MIC
CRANE Arthur A. 769 Private, Corporal Labour Corps 416776 MIC
CRANSTON Herbert D. 856 Private MIC
CRAWFORD Charles A. 795 Private MIC
CRAWSHAY Lionel R. 1066 Private, Royal Engineers 312892 MIC
CRAYFORD William 1116 Serjeant MIC
CREIGHTON James Captain 1146 Private MIC
CRESSWELL Charles E. 2046 Private MIC
CRESWICK Henry Forbes Second Lieutenant in the KEH in 1907, Lieutenant 1910, Captain during WW1. MIC
CROMPTON R. A. 399 Corporal, Second Lieutenant MIC
CRONE Percy Private, Second Lieutenant Royal Munster Fusiliers MIC
CRONJE S. W. Private in the King's Colonials in 1908 when attending annual camp as part of the Oxford university detachment. Nephew of the Boer General Cronje.
CROOKE C. H. Squadron Serjeant Major. 'A' Squadron (British Asian) King's Colonials. Portrait photograph (see Figure 211) circa 1905-09.
CROSBY Harold Parker 44 Private MIC
CROSS Harold C. 1886 Private, Northumberland Fusiliers 61253, Tank Corps 302826 MIC
CROSS James 127 Serjeant, Royal Field Artillery Second Lieutenant MIC
CROSS Reginald G. W. 530 Private MIC
CROSSLAND Frank J. 1096 Private, Royal Fusiliers GS/59100 MIC
CROUCH Edwin C. 1552 Private, Private Machine Gun Corps 22927, Private Tank Corps, Second Lieutenant Royal Air Force MIC
CROWE Walter William 577 Private, Private then Second Lieutenant East Yorkshire Regiment MIC
CROWLEY John N. 1425 Corporal MIC
CROWTHER Owen 1945 Private, Ex-5th South African Infantry 3857 MIC
CUBITT, Henry S. 32. First enlisted recruit of the King's Colonials in 1902. No MIC record for the Great War.
CULLEN Fred 1999 Private, Hong Kong Royal Garrison Artillery MIC
CULNAN George 330 Private MIC
CULVERHOUSE Edward 1011 Private, Private Corps of Lancers L/18297 MIC
CUMINGS Frank G. 633 Corporal MIC
CUNINGHAME Charles Lennon Second Lieutenant - ex-9th Cavlary Reserve, KEH, 3rd Hussars MIC
CUNNINGHAM Cecil R. 54 Lance Corporal MIC
CUNNINGHAM, Hugh P. L. Born in England and was a Corporal in the 1st Troop, 'A' Squadron King's Colonials/KEH 1909-12. Served as Medical Officer in the Royal Naval Division in WW1. Died in 1960.
CURLING Aubrey F. J. 1400 Private, Private Ordnance Corps 040723 MIC
CURTEIS Edward Croft 1025 Private, Second Lieutenant, Lieutenant Royal Warwickshire Regiment MIC
CURTIS, Stanley William. 2099. Private born in Madras, India in 1898 and enlisted in the KEH 21/02/1918. Transferred to the Rifle Brigade RB/82203 and discharged 29/01/1919.
CUSACK Bernard L. 1393 Private, Lancashire Fusiliers 40550 MIC
CUTHBERT Robert L. 340 Private MIC
CUTHILL George H. 1998. Private from Hong Kong and saw prior service in the Hong Kong Volunteer Defence Corps before joining the KEH.
CUTLACK, Frederick Morley. Private in the pre-war KEH. Born in England in 1886. Commissioned in the Royal Field Artillery and became a war correspondent and visited Australia in 1913. Supported Australian war historian C. E. W. Bean and worked in the Australian Prime Minister's office in the 1920s. Died in the UK in 1967.
CUTLER, Thomas. Private, 1672, 'B' Squadron. Killed in Action 9 April 1918 in defense of Vieille Chapelle, Huits Maisons and Fosse Bridgeheads. Aged 23. Born in Weybridge in 1895. Youngest son of Mrs Annie Cutler, 2 Yew Cottages, Military Road, Dover. Name recorded on the Dover War Memorial. (Reference - Lionel James: The History of King Edward's Horse (The King's Oversea Dominions Regiment). Sifton, Praed, 1921. (Gravestone photograph courtesy of Pierre Vandervelden).1915 Star medal trio entitlement details confirmed on MIC.