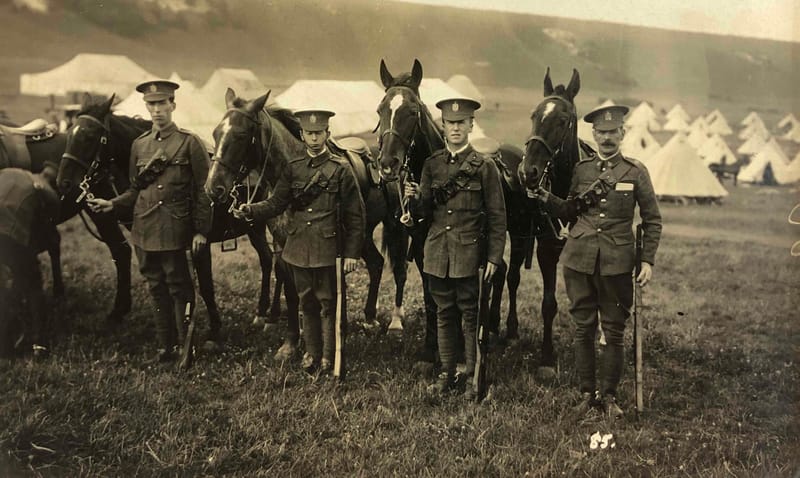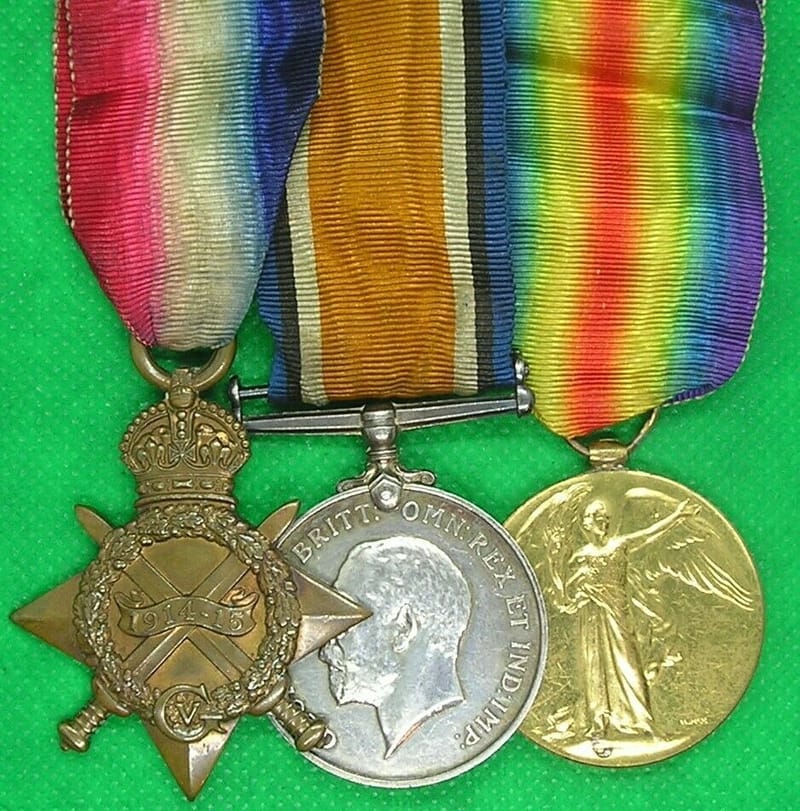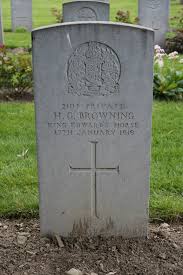 BRADBURN William Ernest Horatio. Colonel W. E. H. Bradburn, Inspector-General of Police, British Guiana, late 8th Hussars and King Edward's Horse. The Order of St John of Jerusalem, Officer (Brother) silver breast badge; King's Police Medal, G.V.R., 2nd issue (Col. William E. H. Bradburn, Insp-Gen. of Police, British Guiana); Queen's South Africa 1899-1902, 4 clasps, Cape Colony, Orange Free State, Transvaal, South Africa 1902 (1556 Tpr., S.A.C.); 1914-15 Star (13319 Pte.-A-Cpl., 8th Hrs.); British War and Victory Medals (13319 A.Cpl., 8/Hrs.). K.P.M. London Gazette 1 January 1932. The recommendation states: 'Has a specially distinguished record in administrative and detective services. Has successfully organised the Police Force of the Colony.' William Ernest Horatio Bradburn was born in Derby on 26 May 1884, son of a pattern maker. As a young man of some 17 years of age, he served during the Boer War, with the Imperial Yeomanry in 1901, and later in the ranks of the South African Constabulary until October 1907. On the outbreak of the Great War, Bradburn joined the 8th Hussars and served overseas with this regiment until April 1917. Bradburn was granted a commission from an Officer Cadet Unit as a Second Lieutenant in King Edward's Horse on 17 April 1917. He was appointed Adjutant of the Reserve Regiment of King Edward's Horse in September 1917, with acting rank of Captain, but appears to have remained stationed in Ireland for the remainder of the war. He was promoted Lieutenant in the regiment in October 1918, and subsequently returned to their pre-war Head Quarters in Chelsea. In July 1919 he was selected for an appointment in the Cyprus Military Police, and in the following October was appointed a local Commandant. He served in Cyprus until 1927, and held a number of appointments there during this period, including those of Deputy Coroner, in the district of Larnaca, and later Nicosia, a Member of the Prison Board, and a Visitor of the Central Prison. He held acting and deputy appointments as Chief Commandant of the Cyprus Police at various times, as well as acting as A.D.C. to the High Commissioner on several occasions, becoming Honorary A.D.C. from October 1924. In August 1926 he was nominated an Official Member of the Legislative Council. In January 1927, Bradburn was appointed Inspector-General of Police and Commandant of the Local Forces in British Guiana, and from May to December 1927 he was in addition acting Inspector of Prisons. He was nominated Official Member of the Legislative Council from August 1928 to June 1930, and of the Executive Council from May to December 1929. During his tenure in British Guiana, Bradburn did much work with and for the St John's Ambulance Association, and for his services was appointed an Officer (Brother) of the Order of St John of Jerusalem, as notified in the London Gazette of 25 June 1935. Bradburn held the rank of Colonel in the British Guiana Militia, and was President of the British Guiana Local Forces Rifle Club. His only son, William Stewart Bradburn, was later an officer in the Trinidad Police, and as a Sub-Inspector was killed in riots in Trinidad during 1937. He was shot in the chest and killed on 21 June of that year in rioting in South Trinidad in the course of a strike by 5000 oilfield workers over higher wages and shorter hours. Colonel Bradburn retired in 1937 and the following year approval was granted for him to retain his rank with permission to wear the prescribed uniform. In due course he returned to England and in 1968 was living in Budleigh Salterton, Devon. Medals sold at auction by Dix Noonan Webb, UK in April 2003. Captain and Adjutant in photograph Marlborough Barracks, Dublin 1918 see Figure 33. Extensively researched by Diane Moss as part of
https://www.sixstreetsderby.org/local-history/lest-we-forget
.
BRADNEY Private served in Dublin
BRADSHAW Arthur 1228 Private, Private Labour Corp 421715
BRADSHAW William J. 1975 Serjeant attached King's African Rifles
BRAGG A. C. 42 Private
BRAGG Robert Charles 227 Corporal, Temporary Second Lieutenant Royal Artillery
BRAKE Francis Joseph Edwin 56 Serjeant, Second Lieutenant Royal Air Force
BRAKELL James Forster. 410. Serjeant. Commissioned as a Second Lieutenant, KEH 14/9/1915. Taken Prisoner of War 31/07/1917 and repatriated 23/12/1918.
BRAMBLEBY Percy Mead 81 Staff Quarter Master Serjeant, Second Lieutenant Royal Flying Corp
BRAND Jonathan 1530 Private
BRANDON Frederick 574 Private
BRANDON Lionel 797 Lance Corporal, Second Lieutenant and then Captain Royal Army Service Corps
BRANT Arthur 626 Private, Serjeant
BRANWOOD Alfred J. 917 Private
BRAVERY Charles 519 Private
BRAY Alexander F. 1829 Private, Northumberland Fusiliers 61175
BRAZIER Dyckon C. 1384 Private
BREBNER Norman G. 1681 Corporal
BREBNER William Mason 1640 Private, Labour Corps 416793
BRENCHLEY Mark 1071 Private
BRENNAN John 1069 Private, Tank Corps 305381
BRENT Stuart 558 Private
BRETON Albert Private, ex-1st Dragoon Guards, D/17023, Corps of Dragoons
BRETT Thomas 1204 Private
BRETT William 1156 Private
BREWSTER John A. 25 Private 2111 on MIC as well
BRICE C. L. 488 Private
BRIDGEMAN Robert J. J. 1335 Private
BRIDGER David Edgar. 738. Private. Died of meningitis in England 19/04/1915. Educated at St George's College, Quilmes, Argentina. Buried in BIGGLESWADE CEMETERY, UK. Civilian photograph on www.ukphotoarchive.org.uk
BRIDGES Herbert T. 1207 Private
BRIDGES William 643 Private
BRIGGS Bertram H. 1487 Private
BRINN John F. T. 246 Serjeant
BRINSDEN Horace W. 1841 Private ex-Rifle Brigade B/200737
BRISCO Richard. B. 1075 Lance Corporal, Warrant Officer Class 2 Royal Engineers
BRISTOL Samuel S. 1324 Private, Durham Light Infantry 10165
BRISTOW Wilfred Holditch 2049 Private, KIA 30/10/17 aged 33. Son of Henry Barnes Bristow and Kathleen Sara Bristow (nee Holditch), of The Chantry House, Steyning, Sussex. DOZINGHEM MILITARY CEMETERY, BELGIUM.
BRITTON Thomas S. Private, Private Corps of Dragoons D/18316
BRITTS M. H. G. 319 Private, Second Lieutenant Supply Transport
BROADHEAD William Smitheon 705 Private, Second Lieutenant Reserve Regiment of Cavalry
BROCK Oliver W. 1624 Private
BROCKMAN Keith Cooper 1316 Private, Private Tank Corp 112090, King's Own Lancaster Regiment Second Lieutenant
BROCKWELL Francis J. 1661 Private, Corps of Hussars 56040
BROMFIELD Sydney Lewis (Sid) 62. Private in pre-war KEH. Commissioned 26/06/17 Acting Captain Lincolnshire Regiment. Lived/born in New Zealand then lived with parents at 636 Fishponds Road, Fishponds, Bristol. Attended annual camp 1913. Went to France 22/04/15. Captain Middlesex Regiment Home Guard in WW2. He was living at Iver Heath in 1946. Serjeant Bromfield (far right) sent this postcard of his section to his mother to 636 Fishponds Road, Fishponds, Bristol after having 'a very good time' attending annual camp in Bulford in July 1913. He is wearing 'B' Squadron (British American) collar badges of
the
King's Colonials. He is also shown with his section in Figures 146 and 149 attending signal training.
BROOKE John Warwick 606 Serjeant, Second Lieutenant Intelligence Corps
BROOKER Harry Hill 1162 Private, Second Lieutenant Royal Fusiliers
BROOKER Jack 1365 Private, Lieutenant Army Reserve, Second Lieutenant Royal Air Force
BROOKMAN Charles J. 499 Staff Quarter Master Serjeant 'B' Squadron
BROOM William 1061 Private ex-King's Royal Rifle Corps R/34551, Private Royal Engineers 311025
BROOMAN Ernest P. 1343 Private, Private Lancashire Fusiliers 45448
BROSTER Harold Broughton 363 Private, Second Lieutenant King's Royal Rifle Corp, Acting Second Lieutenant Royal Field Artillery
BROWN Albert T. 1435 Private, Private Labour Corp 421716
BROWN Arthur E. H. 1761 Private
BROWN Charles B. (Cecil). 1718. Private KEH, Private Tank Corps 112224. Lived in South America and died in 1953.
BROWN George G. 964 Private
BROWN George William Farrer 1080 Private, Private Northumberland Fusiliers 63245, Serjeant Royal East Kent Regiment 1080
BROWN Herbert C. 1341 Private
BROWN John 1426 Private, DOW 23/04/20 aged 42. Son of Margaret and the late Henry Brown, of Cresswll House, Station Road, Cullercoats, Northumberland. WHITLEY BAY (ST. PAUL) CHURCHYARD, UK.
BROWN Orlando Moray 682 Private, Second Lieutenant, Temporary Captain, Acting Major, Major Royal Engineers
BROWN Peter H. 1227 Private, Private Tank Corps 112018
BROWN Thomas Christie 1482 Private, Private Liverpool Regiment 85718
BROWNE Austin Elmitt 1386 Private, Second Lieutenant West Riding Regiment
BROWNE William E. 904 Private
BROWNELL William Charles. 1344. Sapper, Acting Serjeant, Second Lieutenant, Lieutenant. South African who served with the 5th Mounted Rifles in 1915. Landed in France 24/04/1916 with KEH. Commissioned as Second Lieutenant 22/02/1918 and named in a photograph taken at Marlborough Barracks, Dublin 1918 as a Second Lieutenant see Figure 33. Applied for his medals in 1921 with an address in Swaziland, South Africa. Named on the 1915 Star to the 5th Mounted Rifles and KEH on British War Medal and Victory medal. (Medals for sale North East Medal Centre, UK in December 2019, Image courtesy of North East Medal Centre).
BROWNING Harry G. 2107. Private former 1st Royal Dragoon D/3709. Died in service 27/01/19. Gravestone located in GRANGEGORMAN MILITARY CEMETERY, IRELAND.
BROWNLESS Alfred R. 1251 Private
BROXUP John H. 906 Private
BRUCE Hugh M. 1714 Private
BRUNTON Preston 52 Private
BRYANT Ernest William C. 1290 Acting Serjeant