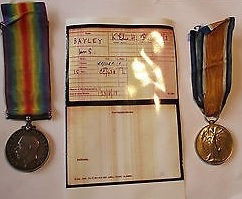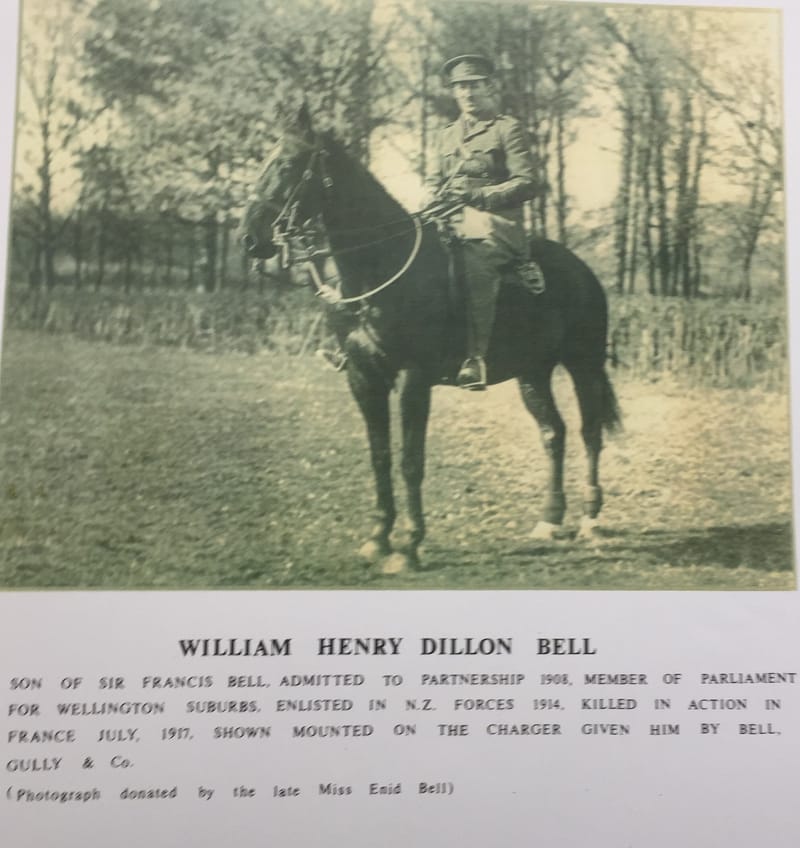 BACON Herbert 785 Private MIC
BACK Arthur 1302 Rifleman, Second Lieutenant Middlesex Regiment MIC
BACKUS Alfred F. 1020 Private MIC
BAGNELL George W. 2043 Private MIC
BAILEY Alexander F. Private, former Private 6th Dragoon Guards 8209 MIC
BAILEY Edward 1712 Private, Private Lincolnshire Regiment 50111 MIC
BAILLIE Robert Alexander. Captain Sir. Bart. An original Officer in the King's Colonials 1902. Major Baillie commanded 'C' Squadron ( Australasian) King's Colonials in 1903. Died in October 1907 at Colchester (Photograph see Figure 4).
BAILLON Cyril 768 Private MIC
BAIN Bertram 1978 Private, Commissary Liverpool Regiment 85788 MIC
BAIRD Charles Alfred 15239 Private, Second Lieutenant Royal Dublin Fusiliers MIC
BAKER Arthur W. 26 Private, MR/343298 Royal Army Service Corps MIC
BAKER Charles F. 1631 Private, Private Northumberland Fusiliers, Second Lieutenant Machine Gun Corps MIC
BAKER George N. 1073 Corporal MIC
BAKER James H. 800 Private, Sapper Labour Corps 340258 MIC
BAKER Ralph Cleighton 1711 Private former Private Hertfordshire Yeomanry 2205 MIC
BAKER William H. 1969 Private MIC
BAKER William J. 743 Acting Corporal MIC
BALDWIN Cornelius 1648 Private, Private Labour Corp 230751 MIC
BALFOUR C. 1298 Military Mounted Police P/12933 MIC
BALL B. Corporal. Served in the King's Colonials and was proprietor of the Fox and Hounds Inn, Bourne End
BALL Samuel A. D/14418 Corps of Dragoons MIC
BALLARD Arnold 482 Private, Private Shropshire Light Infantry, Second Lieutenant South Wales Borderers MIC
BALSHAW Newton Kesleven Private, Second Lieutenant then Captain King's Royal Rifle Corps MIC
BANCROFT Dougas 1002 Private, Second Lieutenant Essex Regiment MIC
BANKES Robert W. L. 744 Private MIC
BANNOCK William H. 1363 Serjeant MIC
BANTA Frederick B. 1774 Private, Private Labour Corp 112239 MIC
BARBER Basil Hastings. Lieutenant, Captain, Major. Australian. 'C' Squadron. Lieutenant in 1915 see Figure 19.
BARBER Joseph A. 1527 Private MIC
BARDELL Arthur G. 1732 Private, Private Liverpool Regiment 85700, Private Tank Corps 302884 MIC
BARKER Augustine Lieutenant, Lieutenant Colonel Royal Field Artillery MIC
BARKER William Private, former 3rd Dragoon Guards GS/14786, Corps of Dragoons D/15087 MIC
BARLOW Geoffry Petrie 287 Private, Second Lieutenant Notts and Derby Regiment MIC
BARLOW George T. 67 Private, Private Essex Regiment 32746 MIC
BARNARD William H. Private, Corps of Dragoons D/13185 MIC
BARNES William C. Private 3rd Dragoon Guards D/17908 MIC
BARRATT Gaston E. S. 1420 Private, Private Royal Engineers 313096 MIC
BARRETT Archibald 1431 Private MIC
BARRETT John 1522 Private, Driver Royal Field Artillery 261135, Royal Naval Reserve 7243 T. S Trimmer MIC
BARRETT Reginald T. 1729 Corporal, Labour Corp Warrant Officer Class 2 679732 MIC
BARRON George H. 1066. Lieutenant G. H. Barron, South Nottinghamshire Hussars, late King Edward's Horse and Imperial Yeomanry. Queen's South Africa 1899-1902, 2 clasps, Cape Colony, Orange Free State (4323 Pte., 33rd Coy., 11th Imp. Yeo.); King's South Africa 1901-02, 2 clasps, South Africa 1901, South Africa 1902 (966 Cpl., C.P. Dist. 2); 1914-15 Star (1066 Pte., K. Edw. H.); British War and Victory Medals (Lieut.). George Harrison Barron was born in the Parish of St. Martins-in-the-Fields, London and attested for the Imperial Yeomanry on 8 January 1900, aged 27 years. He served with the 33rd (Royal East Kent) Company, 11th Battalion Imperial Yeomanry in South Africa between 28 January and 27 November 1900 when he was invalided. In the latter years of the war he served with the Cape Mounted Police and during 1903-04 was Acting Chief Constable of Phillipstown, in South Africa. He attested for the King Edward's Horse on 22 September 1914 and in February 1916 was commissioned into the 3/1 South Notts Hussars. Medals sold at auction by Dix Noonan Webb, UK in Sep 2003.
BARRY Arthur V. 335. KEH. Royal Army Service Corps M/41355 MIC. Likely to be Serjeant Barry who was severely wounded at Anneux on 20/11/1917 when Major Tutt was also severely wounded.
BARTELLE James 1296 Private MIC
BARTLETT Ashmead Lieutenant attached from 1st Regiment of Cavalry, former British South African Police MIC
BARTLETT John Royston 1674 Private, Second Lieutenant Border Regiment, Lieutenant Royal Air Force MIC
BARTON William L. 1151 Private MIC
BASSETT Alfred Peter 54 Private MIC
BASSILL James F. 1657 Private, Private Corps of Dragoons D/32103 MIC
BATES George E. 2040 Private, Private Corps of Hussars 56048 MIC
BATES Joseph C. 720 Private, Acting Staff Quarter Master Serjeant MIC
BATTERBURY William Charles 19 Lance Corporal, Second Lieutenant Royal Fusiliers MIC
BATTERSBY Eric W. 885 Serjeant MIC
BATTYE Francis Montague 1370 Private MIC
BAUER L. N. 1666 Private MIC
BAXTER Gordon E. 929 Private, Second Lieutenant Devonshire Regiment MIC
BAYLEY Lewis S. 513 Private. British War Medal - 513 PTE. L. S. BAYLEY. K. EDW. H. and Victory Medal - 513 PTE. L. S. BAYLEY. K. EDW. H. shown with a copy of the Medal Index Card. The 1915 Star was noted as missing. Arrived in France 23 August 1915 and discharged 8 August 1919. (Image from an electronic auction site, UK, 2014).
BAYLIS Gerald William Quarter Master, Lieutenant General. Lieutenant in KEH in 1915 see Figure 19.
BAYLISS Louis 1099 Serjeant, Serjeant Yorkshire Dragoons 3681, Serjeant Machine Gun Corps Cavalry 100103 MIC
BEALE Cecil G. 635 Serjeant. Contributed a photograph taken at the Colchester camp in 1911 of Serjeant Freeman and a number of named Corporals to the Old Comrades Association bulletin suggesting that he himself was serving from at least 1911.
BEALL Leonard G. 87 Private, 2045 as well on MIC MIC
BEARDON Joseph D. 1251 Private, Private Labour Corps 329908 MIC
BEAUMONT Frank Vans 986 Lance Corporal, Second Lieutenant then Lieutenant Royal Flying Corps MIC
BECKETT Arthur Henry Frederick. 1682 Private. From Argentina.
BECKMAN George E. 996 Private MIC
BEDFORD Alfred 298 Corporal, Corporal Royal Engineers 91590 MIC
BEENKEN Frederick Carl. 850 Private MIC
BEGBIE Vincent 960 Private, Second Lieutenant Cameron Highlanders MIC
BELL Erwin 1537 Private MIC
BELL Harold Cecil Alexander 389 Private, Second Lieutenant 3rd Argyll and Sutherland Highlanders attached 2/14th Lancashire Regiment MIC
BELL Percy 753 Private MIC
BELL Thomas D. 741 Private, Second Lieutenant MIC
BELL William Henry Dillon Lieutenant, Captain from New Zealand Expeditionary Force MIC, KIA 31/07/17 aged 33. Son of Sir Francis Bell and a Member of NZ Parliament for Wellington. Photograph of him mounted on his horse from Miss Enid Bell. Lieutenant in KEH in 1915 see Figure 19.
BELLMAN Henry E. 1324 Private MIC
BELSON Frederick 1487 Acting Corporal MIC
BENN William W. 1253 Private MIC
BENNETT Arthur W. 1357 Private MIC
BENNETT Charles 1240 Private MIC
BENNETT James H. 947 Private, Private Labour Corps 423041 MIC
BENNETT John F. 55 Serjeant MIC
BENSTEAD Geoffrey 668 Private, Second Lieutenant Royal Canadian Regiment MIC
BENTLEY Alfred Harry 1166 Private, Second Lieutenant Essex Regiment, Lieutenant Royal Air Force MIC
BENTLEY R. W. 1443 Private MIC
BERCOVITZ Soloman 1104 Private MIC
BERKELEY John E. L. 982 Corporal MIC
BERRY A. G. Lieutenant. King's Colonials 1902. Commanded 3rd Troop (Victoria) 'C' Squadron (Australasian) in 1903 (Photograph see Figure 4).
BERRY Richard Alfred 792 Lance Serjeant MIC
BERTRAM Cyril Robertson Second Lieutenant, Flying Officer Royal Flying Corps MIC
BERTRAND Walter R. 1398 Private, Private Tank Corps 112244 MIC
BESTOW Frederick W. 1001 Private MIC
BESWICK Rodney Knight 664 Private, Lieutenant 11th Lancashire Fusiliers, Captain 52nd Manchester Regiment MIC
BETHELL Frank 422 Private, Second Lieutenant Machine Gun Corps 104491 MIC
BETTINGTON John H. G. 646 Private, Second Lieutenant Worcestershire Regiment MIC
BETTS Reginald J. 1044 Private, Corporal MIC
BEVAN Percy 659 Private, Serjeant MIC
BEYNON Alexander W. 1803 Private, Private Northumberland Fusiliers 61214, Private Tank Corps 302800 MIC
BEYNON R. T. 1816 Private, Private Royal Air Force 319759 MIC