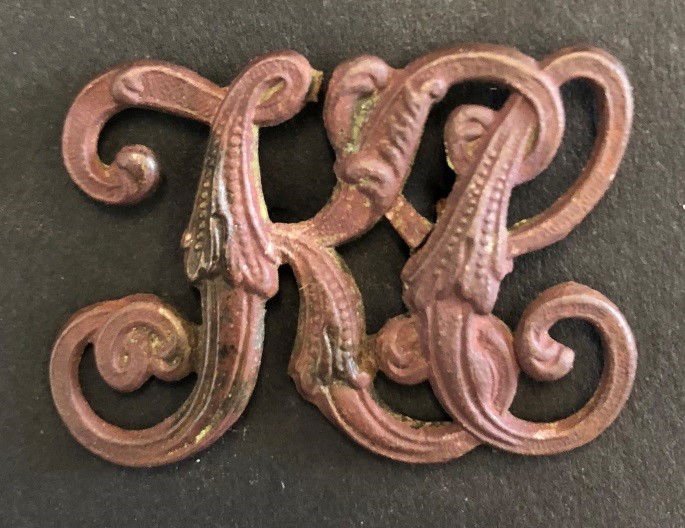 Figures 334-335 show the front and rear images photographs of a cypher comprised of the entwined letters K and C. The badge is die struck in bronze with two copper loops. This is attributed to be a King's Colonials badge and an example is depicted in the collection of Bob Gray (Figure 169). It has been suggested that this badge may have been worn as an Other Ranks' pouch badge, however, pouch belts and pouches were only worn by Officers and their pouches bore a second pattern Regimental badge as shown in the previous section.
Photographic evidence of this cypher badge being worn is required to make a definitive identification as to it being a King's Colonial badge rather than a King's Crown type cypher.
Figures 334-335: An example of an unknown KC cypher badge possibly attributed to the King's Colonials.