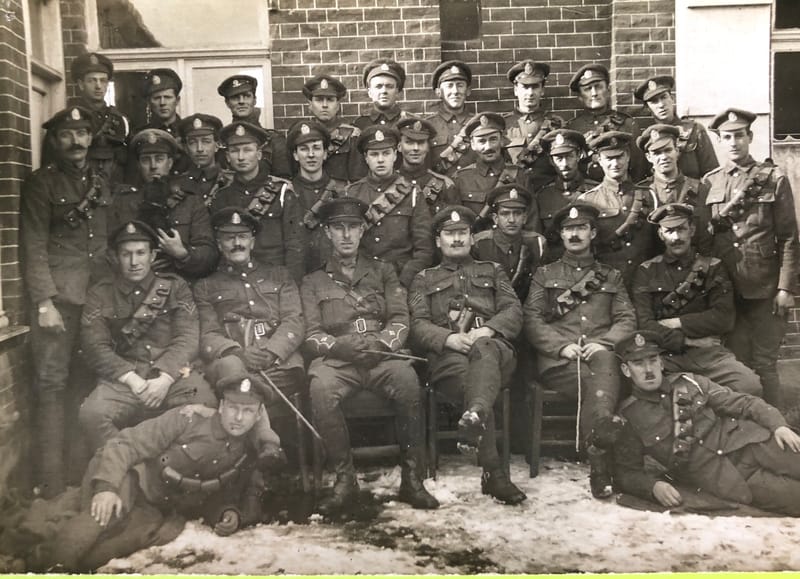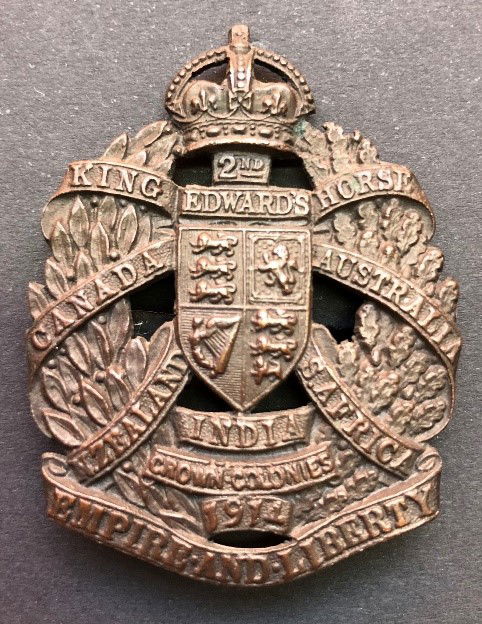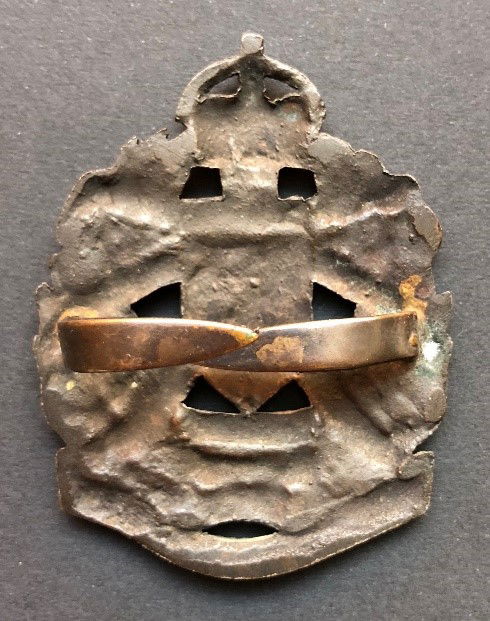 The 2nd King Edward's Horse headdress badge (KK 1134) was sealed as
Pattern Number 8598/1915
and approved on the 172/12/1915 in gilding metal for Other Ranks and is shown being worn in Figure 421.
Figure 421: A postcard produced in France of a group of 2nd King Edward Horse circa 1915-17. The Second Lieutenant (seated third from the left) is wearing an OSD headdress badge and the Warrant Officer (seated second from left with crowns on both lower sleeves) senior NCOs and Other Ranks are all wearing gilding metal headdress badges. The Warrant Officer is wearing gilding metal 2KEH collar badges. The Trooper immediately behind and to the right of the Second Lieutenant closely resembles Trooper Poulain in Figure 164.
The 2nd King Edward's Horse headdress badge was slightly larger than the first and second pattern (1st) King Edward's Horse headdress badges (KK 1506 and 1507), respectively with a King's Crown and bearing additional scrolls 'Crown Colonies', '1914' and 'Empire and Liberty'.
The headdress badge was die-cast in bronze for Officers and die-struck in gilding metal for Other Ranks. An example of the Officers' headdress badge is shown in Figures 422-423. This bronzed badge was worn with Officers Service Dress and is fitted with blades.
Figures 422-423: An original Officer's headdress badge of 2nd King Edward's Horse in bronze with east-west blades circa 1915-1917.