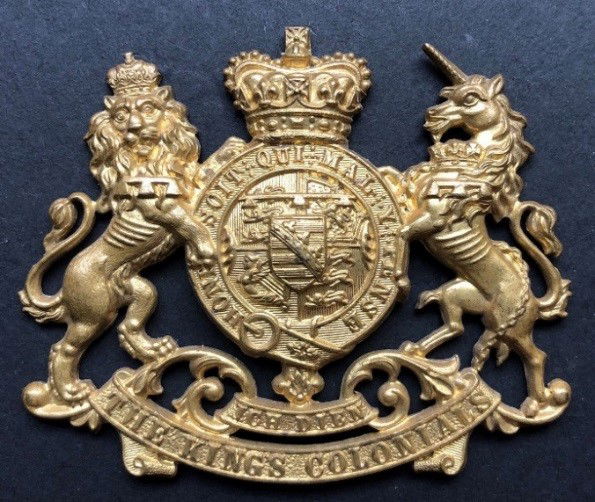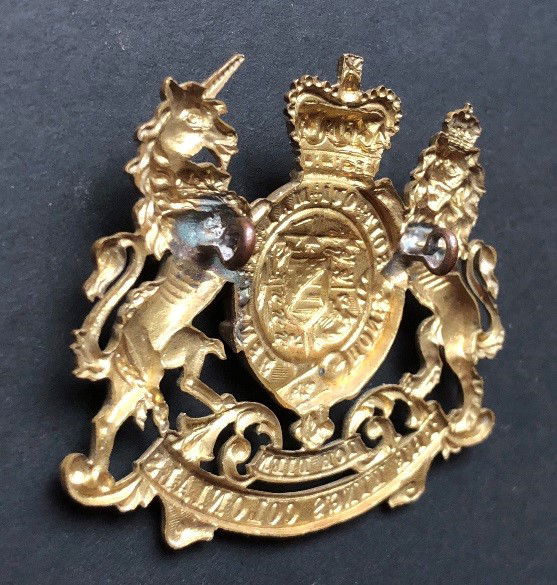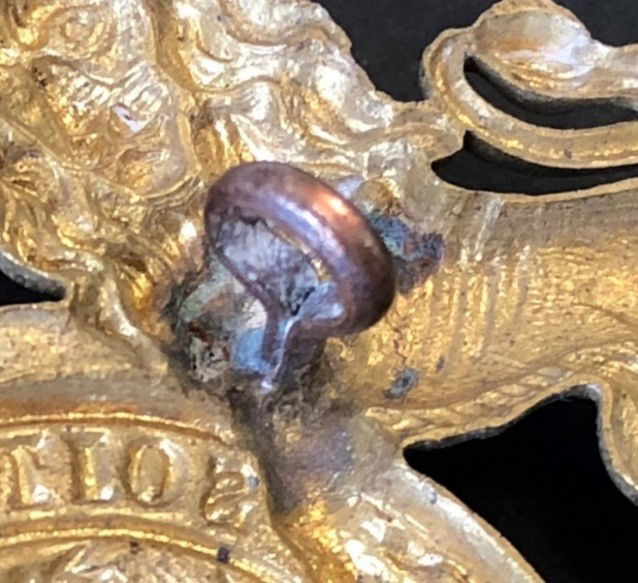 The first pattern Regimental headdress badge is in the form of the complete arms of His Royal Highness The Prince of Wales (St Edward's Crown) above his motto
Ich Dien (I serve)
, above a title scroll reading "The King's Colonials" (KK 1370) in gilt for Officers and gilding metal for Other Ranks. This badge was only worn at the top of the first pattern Regimental felt hat from 1902-1904. An interesting observation about this badge is that it is adorned with St Edward's Crown and motto which is appropriate as the Prince of Wales was the Honorary Colonel of the King's Colonials, however, several badge reference sources incorrectly describe it as being the Queen Victoria Crown and hence the wrong period for a post-1902 badge.
A genuine example of the first pattern Regimental headdress badge (KK 1370) is shown in Figures 178-179. It is a die-struck Officer's headdress badge in gilt with copper loops positioned east-west without broad feet (Figure 180). The badge retains a fair amount of its genuine gilt finish and it is a very crisp strike with sharp details to all the features with no blurring of the margins of the garter strap letters.
Figures 178-180: A genuine first pattern Regimental King's Colonials Officer's headdress badge in gilt with non-footed loops (KK 1370) worn 1902-1904.