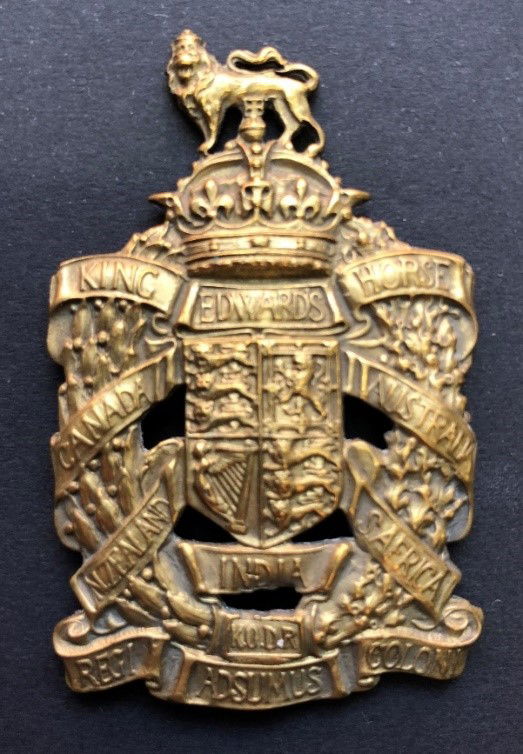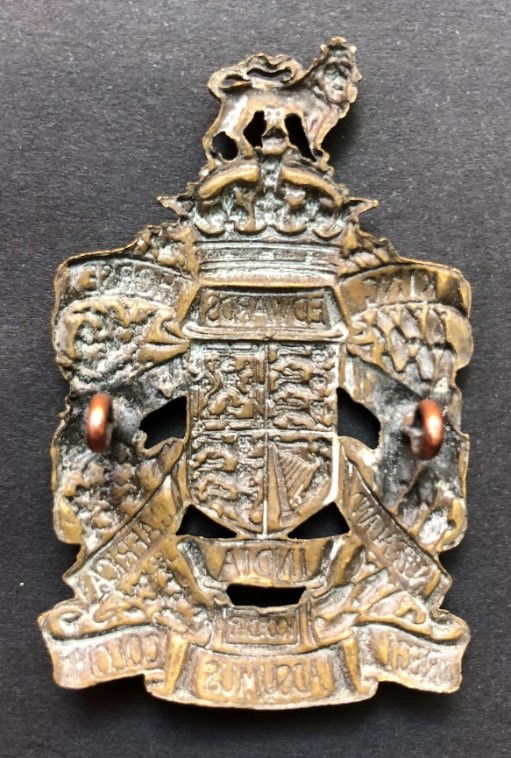 The first pattern Other Ranks headdress badges (KK 1506) shown in Figures 361-362 and 364-365 are both die-struck and voided with one fitted with east-west loops and the other north-south loops. The sizes of the Officers' bronze and Other Ranks gilding metal headdress badges are the same. All three of the first pattern badges shown are genuine.
To date I have not come across a version of the first pattern, Saxon Crown headdress badge (KK 1506) with a slider fitting. A version of this badge is noted in the collection of W. Y. Carman (labelled as badge 14 in Figure 110) as having been made by the Goldsmiths & Silversmiths Company of London.
Figures 361-362: Front and rear of a genuine first pattern King Edward's Horse Other Rank's headdress badge in gilding metal with a 'spikey' Saxon Crown (KK 1506) with east-west loops circa 1910-16.