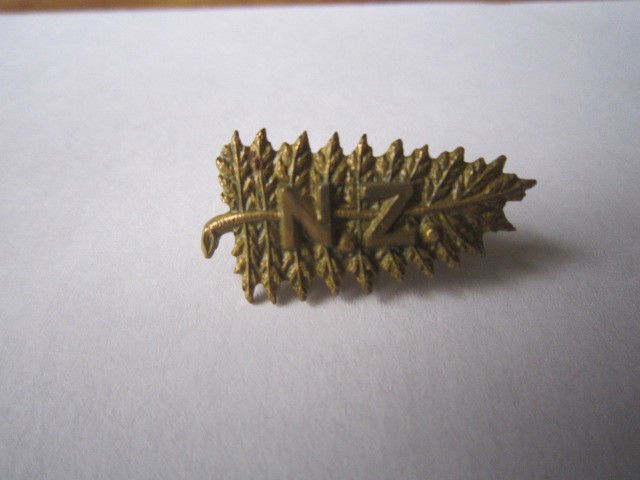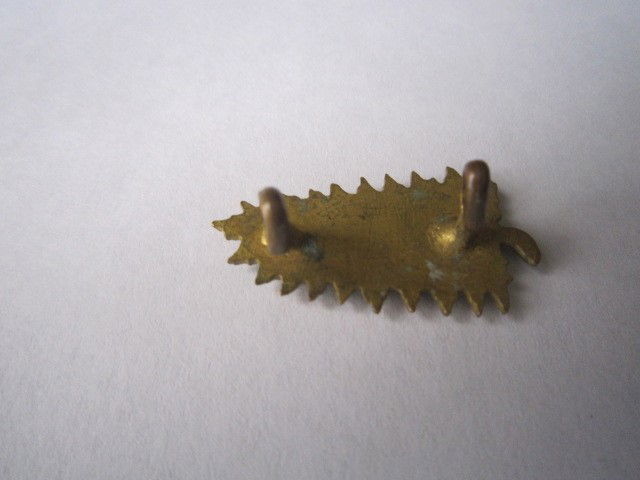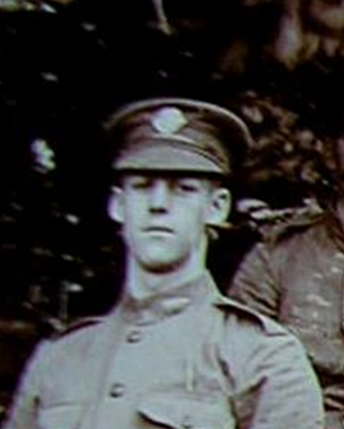 A striking fire-gilt 'E' Squadron collar badge is shown in Figures 313-314. This is an Officer's collar badge with its rich gilt finish. The collar badge is die-cast badge with a flat back.
Figures 313-314: An example of a genuine 'E' Squadron (New Zealand) collar badge (In the style of KK 1377) in fire-gilt (David Stewart collection).
Interestingly in Figure 315, a close up of the photograph taken at annual camp in 1904 (Figure 85) shows one of the Troopers to be wearing a single New Zealand fern badge on his collar perhaps as a forerunner of the introduction of Squadron collar badges from 1905.
Figure 315: A close-up image of the Trooper wearing a New Zealand fern leaf collar badge in the style of KK 1377.