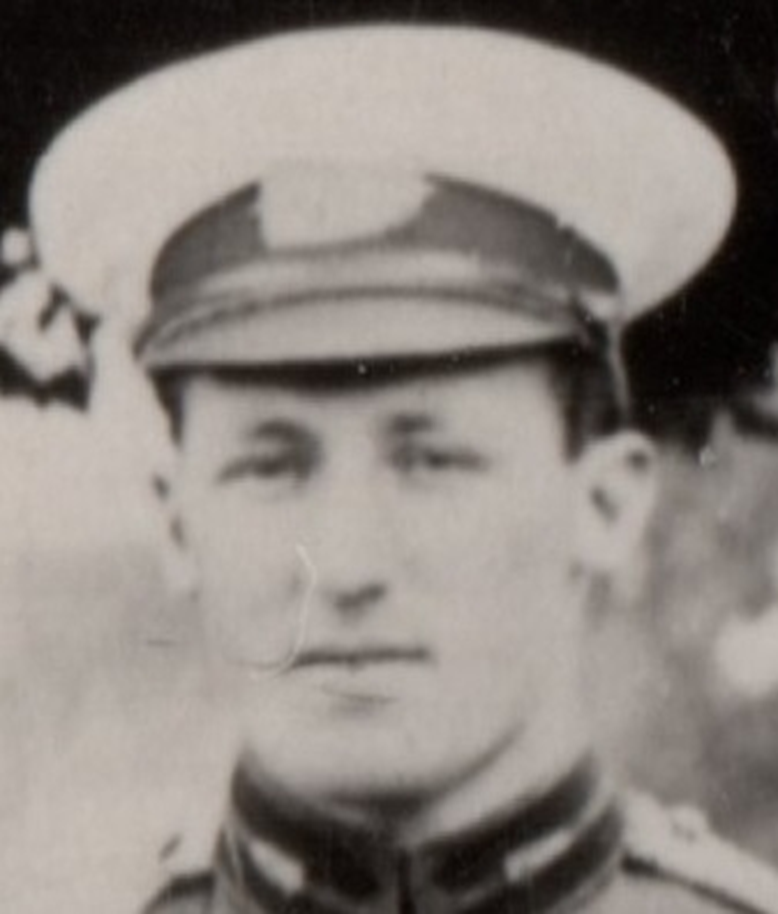 The collar badges of 'E' Squadron (British African) and /or 3rd Troop (New Zealand), 'D' Squadron (South African) are shown being worn with a matching headdress badge in Figure 310.
Figure 310: Close-up image of the 3rd (New Zealand) Troop, 'D' Squadron headdress badge (KK 1377) being worn with a pair of matching collar badges circa 1905 from the group photograph in Figure 209 (Peter Nemaric collection).
The 3rd Troop (New Zealand), 'D' Squadron collar badges were worn with the tips facing outwards. The pair of collar badges shown in Figures 311-312 are die-struck in gilding metal and have copper loops positioned east-west.
Figures 311-312: A pair of 'E' Squadron (New Zealand) collar badges (in the style of KK 1377) in gilding metal.