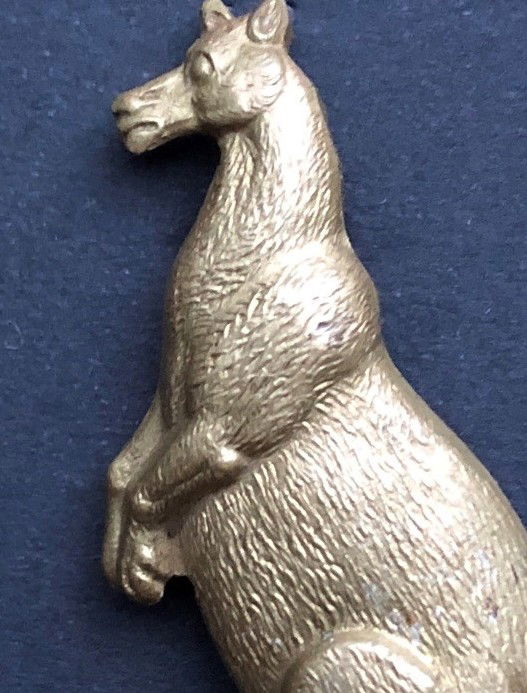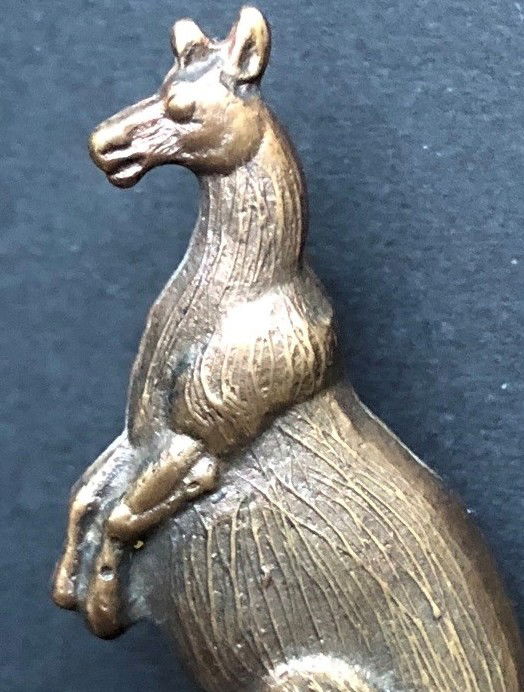 A comparison of the close-up of the head and jaw bones on the genuine badge shown in Figure 193b and the copy in Figure 194 shows them to be much broader on a genuine badge than on an example of a copy.
Figure 193b-194: Close-up of a genuine example (upper) and a copy (lower) of the 'C' Squadron (Australian) Other Ranks headdress badge (KK 1375).
In 1909, the term "Colony Squadrons" was abolished and consequently the wearing of Squadron headdress and collar badges was to be discontinued. All ranks were now to wear the smaller King's Colonials second pattern Regimental headdress badge (KK 1371) on the bush-hat and the newly introduced khaki service dress cap with matching second pattern Regimental collar badges.