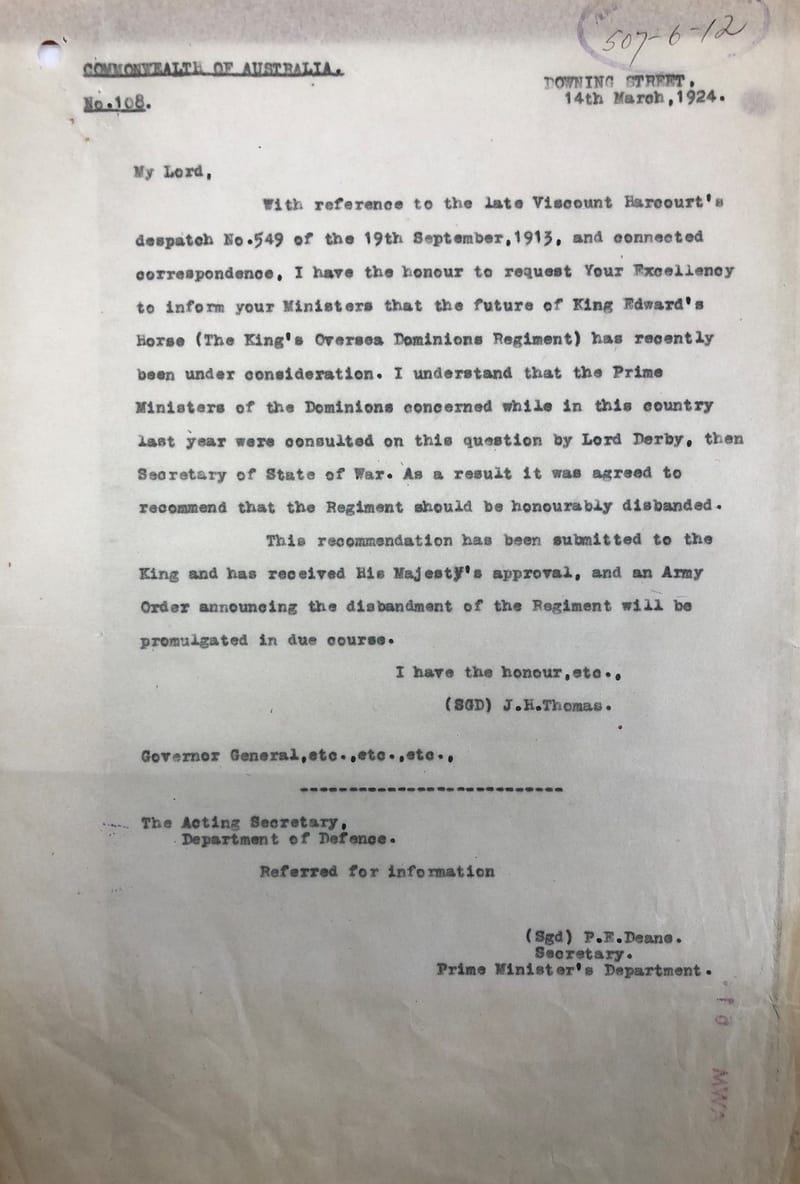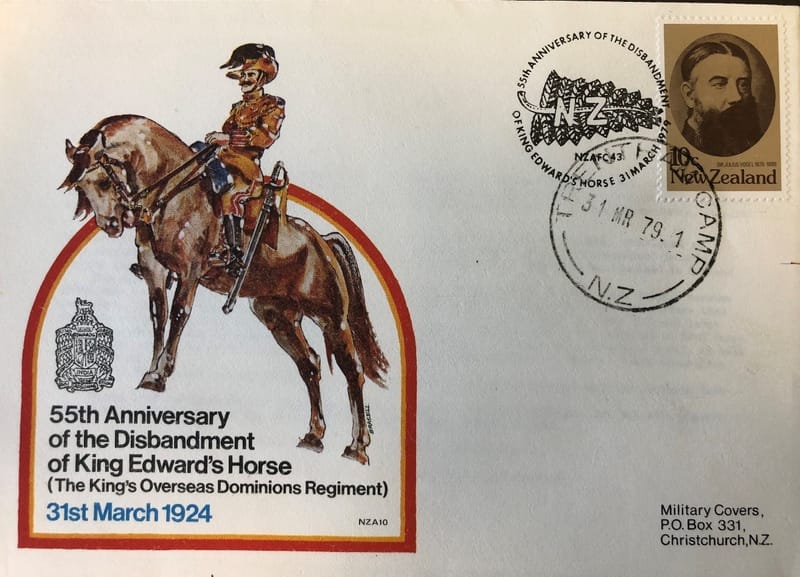 The following Great War Battle Honours were awarded to the Regiment:
Loos
Ypres 1917
Pilckem
Cambrai 1917
Lys
Estaires
Hazebrouck
Pursuit to Mons
France and Flanders 1915-17
Italy 1917-18.
The Regiment fought with great distinction at La Bassee Canal on the 12th April 1918 where it held three bridges at a cost of 10 Officers and 150 Other Ranks as casualties out of a unit strength of 450.
The Regiment was disembodied in August 1919 and honourably disbanded on the 31st March 1924 (Figures 34 and 35).
Figure 34: Letter communicating the honourable disbandment of King Edward's Horse to the Commonwealth of Australia from the British Government on 14th March 1924 (Reproduced with the permission of the Australian War Memorial).

Figure 35: New Zealand First Day Cover issued to commemorate the 55th anniversary of the disbandment of King Edward's Horse on the 31st March 1924.