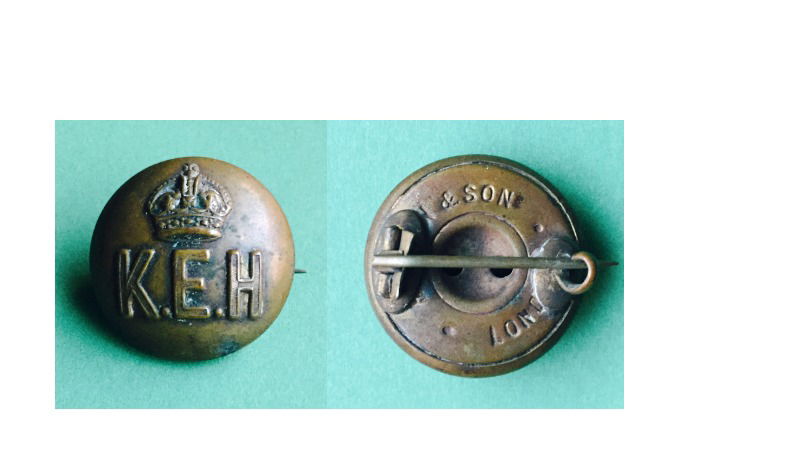 A simpler version of a sweetheart badge is shown in Figure 418 which is a King Edward's Horse brass button made by Hobson and Son of London which has had the shank removed and a brooch fitting attached for it to be worn as a sweetheart badge.
Figure 418: A King Edward's Horse Other Ranks Full Dress tunic button in brass converted with a brooch fitting to a sweetheart badge.
There were also sweetheart badges for the King Edward's Horse which were worn as tie pins.
The headdress badge of the King Edward's Horse was also featured in a stylised form on a silk cigarette card from 1913 as shown in Figure 419.
Figure 419: A silk cigarette card depicting the stylised badge of King Edward's Horse circa 1913.