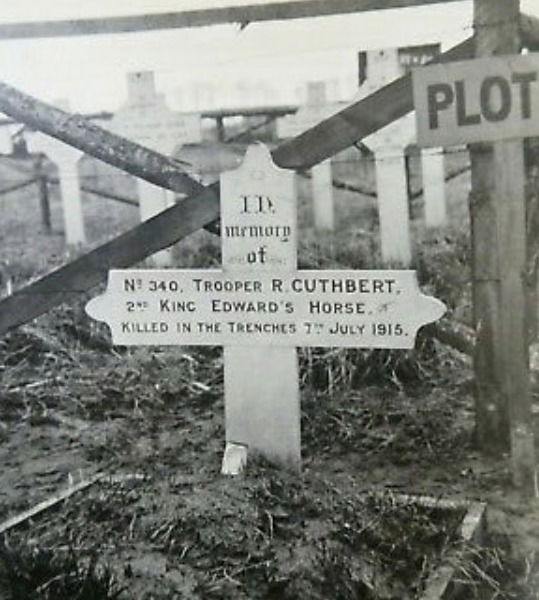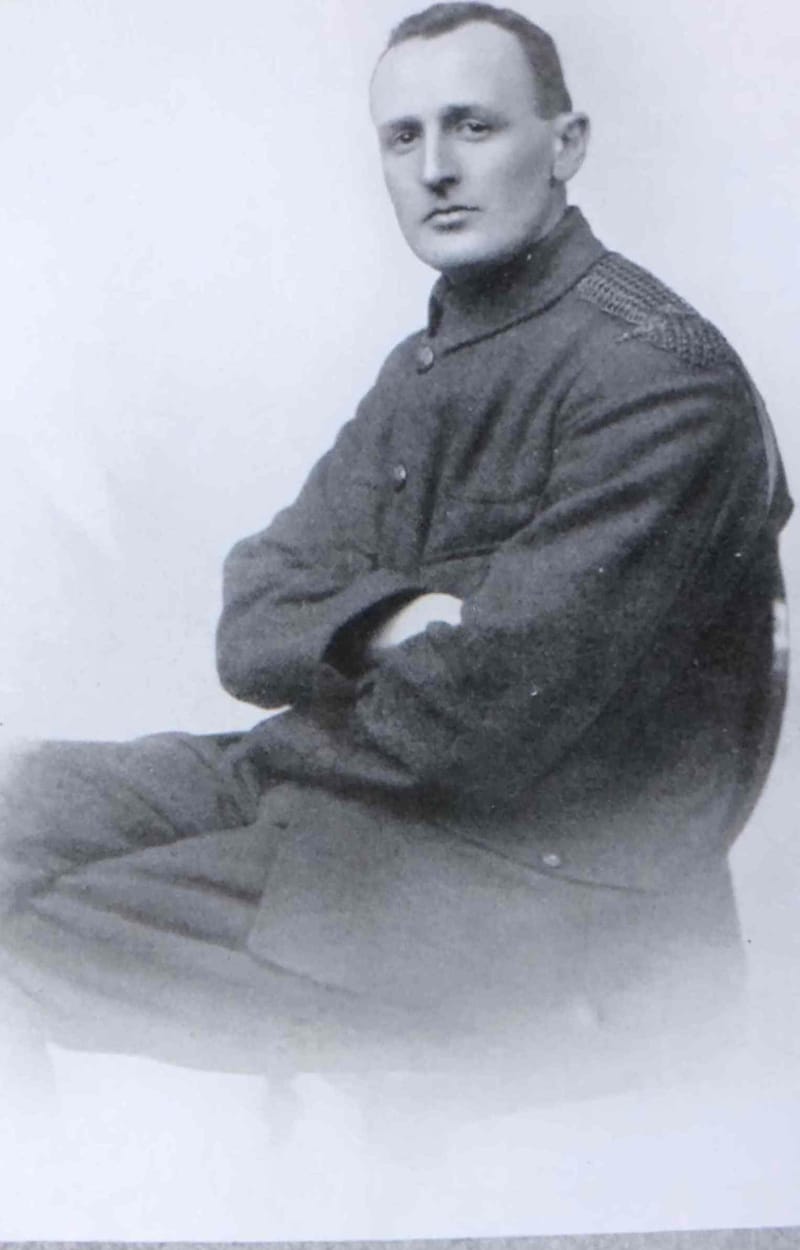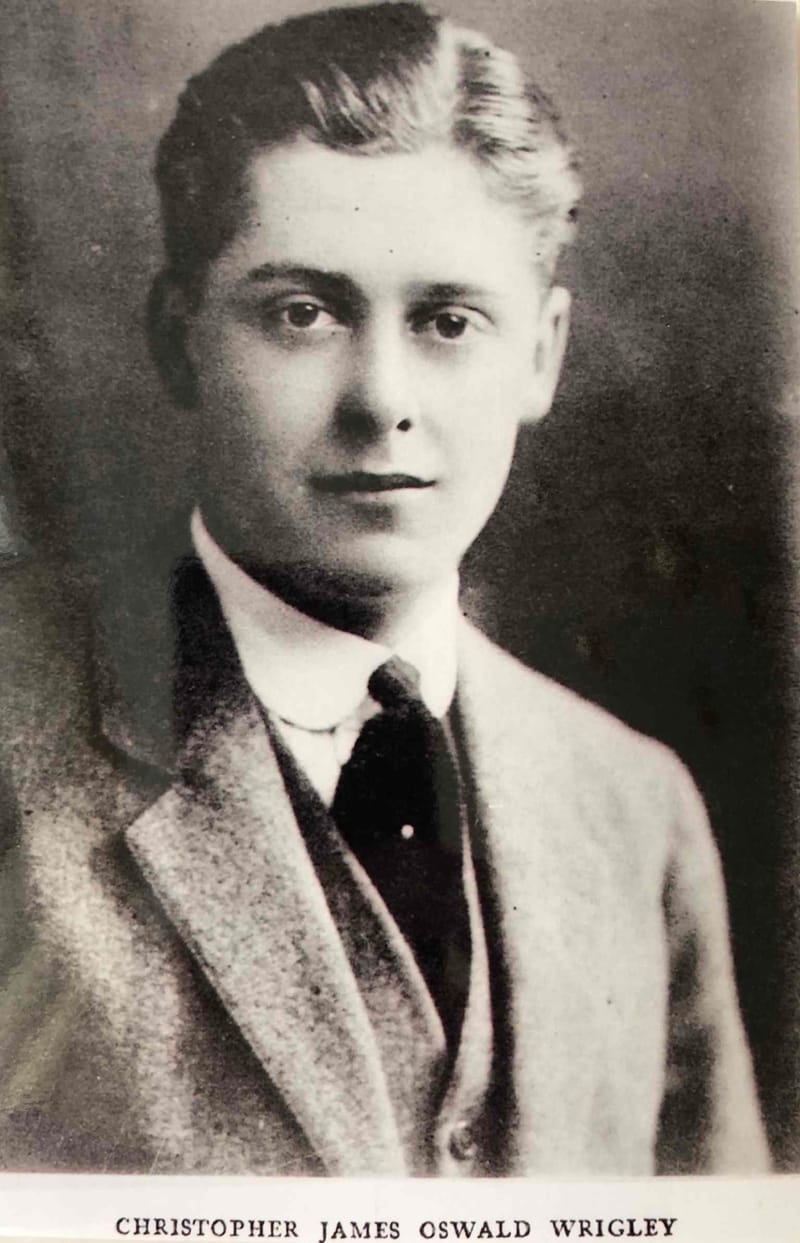 BAILLIE
, R. W. Lieutenant. Highland Light Infantry late 2nd King Edward's Horse. 1914-15 Star (368 Cpl R. W. Baillie 2nd King Edward's Horse) British War and Victory medals named to Lieut. R. W. Baillie HLI) and Mentioned in Dispatches oak leaves.
CUTHBERT
, Robert (Reggie) Lancelot, 340. Trooper. Killed in Action 7th July 1915, France aged 47. Robert was the son of Anne Wilkinson and the Late Hugh Cuthbert of 49 Cluny Drive, Edinburgh. Robert lived in Singapore and was a member of the Singapore Volunteers before joining 2nd King Edward's Horse (
Photograph of Grave Memorial Cross)
.
WORSLEY-WORSWICK,
B. H. Second Lieutenant
.
2nd King Edward's Horse (
Portrait photograph in uniform
).
WRIGLEY
, Christopher James Oswald. Trooper, 315, 2nd King Edward's Horse. Born 1894 in Hendon, educated Harrow and Cambridge. Elder son of Mr. & Mrs. Oswald Osmond Wrigley of Shackleford House, Shackleford. Entered France on 4 May 1915 and killed in action three weeks later on 26 May 1915 at the Battle of Festubert aged 21. No known grave, commemorated on Le Touret Memorial (Panel 1). In memory of their son Mr. and Mrs. Wrigley presented to the Shackleford Parish Church a window and lights in 1916. The work of Messrs. Powell & Son, it is of beautiful design and workmanship. The principal figures are of St. Michael and St. Gabriel and in the lower lights are groups respectively representing the Virgin Mary, St. Joseph and John the Baptist and the Virgin and St. John at the foot of the Cross. (
Portrait photograph in civilian clothes
).