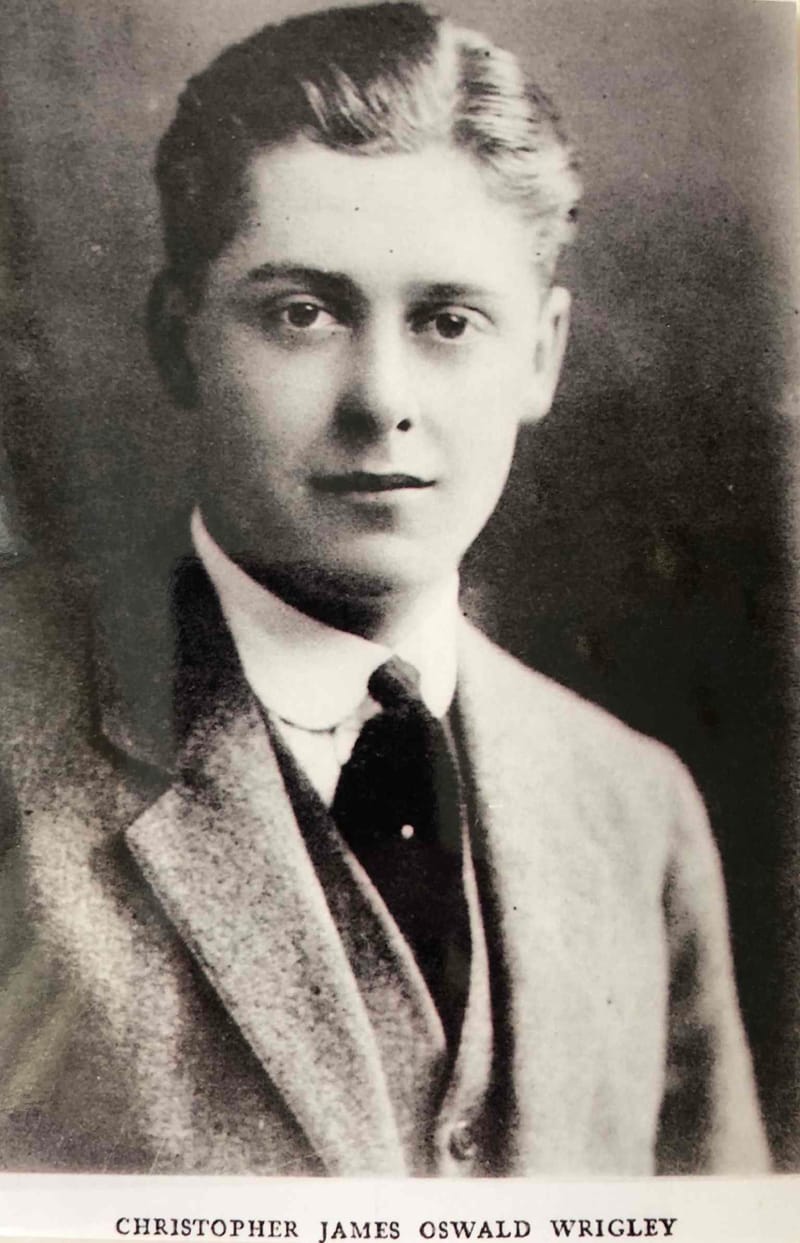 PIGGOTT
, Arthur Vincent. Lieutenant named in Figure 161.
POULAIN, Paul Bernard
. Private. Born in London. Named in a photograph with other Troopers of the 2nd KEH. Aged 21 in the Royal Fusiliers 2248 then transferred to the Labour Corps 319419 after being injured in a raid circa 1916/17. Family holds medals and copy of photograph shown in Figure 164.
REID
, H. D. 220. Regimental Serjeant Major. KIA 20/02/1917. GROVE TOWN CEMETERY, MEAULTE, France.
SAUNDERS
. Private. Named in Figure 164.
TAYLOR
, Charles Walter. 673. Sergeant. KIA 3/01/1916 aged 29, shot through the heart whilst on a working party. Son of Walter and Alice L. Taylor, of 17, Cromford Road, Wirksworth, Derbyshire. BERKS CEMETERY EXTENSION, Belgium.
THOMPSON
, R. B. Second Lieutenant, pair of Officer's shoulder chains held by National Army Museum.
THOMSON
, A. G. 311. Squadron Serjeant Major. KIA 20/06/1915. From Argentina. BETHUNE TOWN CEMETERY, France.
THOYTS
, Harry Newman Morgan. Brevet Colonel Thoyts (often misspelt Thoytes), late 8th Hussars, who assumed command of the Reserve Squadron, 2nd KEH (and simultaneously Officer in Command of Kilkenny Barracks), 17/3/1917 named in Figure 160.
VAN AGNEW
, Frank. Served in Roosevelt's Rough Riders (1st United States Volunteer Cavalry) in the Spanish-American War. Frank Vans Agnew left America in 1914 and claiming to be 40 (rather than 46) enlisted in 2nd King Edward's Horse. He arrived in France in 1915 at Festubert and was given a commission. After attending the Machine Gun School he was at the Somme before volunteering for the Tank Corps. In 1917 he was wounded at Messines, where he won his MC 17/07/1917. He demonstrated his tank for King George. He fought at 3rd Ypres and was wounded and captured at Cambrai in November 1917. Over the next 12 months he was held as a POW at Hannover, Karlsrűhe, Heidelberg and Furstenberg. 'Veteran Volunteer: Memoir of the Trenches, Tanks and Captivity 1914 - 1918' by Frank Vans Agnew MC edited by Jamie Vans, Pen & Sword Books, 2014.
WORSLEY-WORSWICK, B. H. Second Lieutenant. 2nd King Edward's Horse (Portrait photograph in uniform).WRIGLEY, Christopher James Oswald. Trooper, 315, 2nd King Edward's Horse. Born 1894 in Hendon, educated Harrow and Trinity College, Cambridge. Elder son of Mr. & Mrs. Oswald Osmond Wrigley of Shackleford House, Shackleford. Joined 2KEH soon after the outbreak of WW1, arrived in France on 2 May 1915 aged 21. He was shot in the head and died instantaneously whilst standing by his machine gun three weeks later on 26 May 1915 at the Battle of Festubert. No known grave, commemorated on Le Touret Memorial (Panel 1). In memory of their son Mr. and Mrs. Wrigley presented to the Shackleford Parish Church a window and lights in 1916. The work of Messrs. Powell & Son, it is of beautiful design and workmanship. The principal figures are of St. Michael and St. Gabriel and in the lower lights are groups respectively representing the Virgin Mary, St. Joseph and John the Baptist and the Virgin and St. John at the foot of the Cross. (Portrait photograph in civilian clothes).