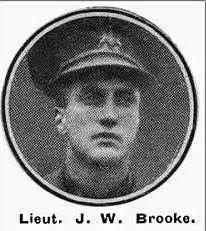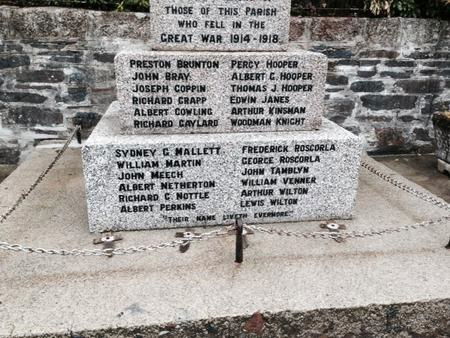 ASHBEE
Michael F. 1753 Private, Private Lancashire Fusiliers 45428
BAILLIE
R. W. Lieutenant. Highland Light Infantry late 2nd King Edward's Horse. 1914-15 Star (368 Cpl R. W. Baillie 2nd King Edward's Horse) British War and Victory medals named to Lieut. R. W. Baillie HLI) and Mentioned in Dispatches oak leaves.
BALDOCK Hugh 1275 Private, Second Lieutenant Essex Regiment
BARNWELL Alfred C. 1545 Private, Private Tank Corp 302817, Lance Corporal 10th Northumberland Fusiliers 39905
BARUGH William Barnett 1337 Private, Second Lieutenant 19th Machine Gun Corps
BAYNES Robert A. 1813 Private
BENWELL Arthur C. 1304 Private, Private Durham Light Infantry 101546
BERRILL Ralph Second Lieutenant Worcestershire Regiment, Captain Labour Corps
BIRD Frank 1683 Private, Tank Corps 302987
BLACK Ernest Charteris 722 Private, Second Lieutenant Royal Scots Fusiliers
BOUCHER Montague 1158 Private, Lance Corporal Tank Corps 302859
BOWE Henry 120 Private, Private Lancashire Fusiliers 45443
BOWYER William G. 1664 Private, Tank Corps 302789, Northumberland Fusiliers 61178
BOXALL Alfred Charles 1081 Trooper
BROADWOOD Stewart Henry Tschudi Second Lieutenant then 2nd Scots Guards, 1915 (With thanks to Tom from Great War Forum).
BROOK Charles Second Lieutenant, Lieutenant Colonel 2/1st Yorkshire Dragoons
BROOKE, John Warwick. 606. Serjeant. Born 30/05/1886 in London and died 1929 at Uxbridge aged 42. Joined Royal Navy 1901. Press photographer with Topical Press Agency. Enlisted 1915, arrived in France as a Serjeant 5/05/1915 and commissioned as Second Lieutenant in 1916 after being awarded the Distinguished Conduct Medal 14/01/1916. Became the second British official war photographer. Awarded OBE 2/11/1920. Joined the Auxiliary Division Royal Irish Constabulary (ADRIC) 4/05/1921 and discharged in 1922 with the rank of Captain.
BROOM Francis Hubert 831 Private, Second Lieutenant Machine Gun Corps 22844
BROWN Y. Farrer Lance Corporal, Second Lieutenant 51st Middlesex Regiment
BRUNTON, Preston. 52. KIA 25/05/1915 aged 33. Son of Fred S. and Mary Brunton, of 29, Twickenham Road, Teddington, Middlesex; husband of the late Janet Taylor. Le Touret Memorial, France and St. Neot War Memorial, Cornwall, UK.
BUCK Charles W. 1352 Private, Tank Corps 300485
BUCKLAND James A. 1840 Private, Corporal Military Mounted Police P/11922
BUCKLEY Charles 1650 Private, Private Northumberland Fusiliers 61272
BURNETT Horace E. 1000 Serjeant, Private Machine Gun Corps 25253, Lieutenant
BURROUGHS John R. 1509 Private, Corporal Tank Corps 302775, Corporal King's Liverpool Regiment 91422